NEWS
Ed McMahon Hospitalized with Pneumonia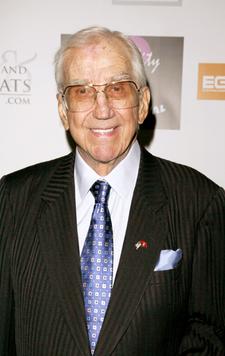 Television icon Ed McMahon has been hospitalized and his condition said to be "extremely serious."
A family member confirmed to ET that the 85-year-old has been at an L.A. area hospital for nearly one month to treat pneumonia. He is in the intensive care unit where he was also recently diagnosed with systemic bone cancer.
A source tells ET that McMahon's wife Pam's "deep faith is helping her though this difficult time."
Article continues below advertisement
According to TMZ, a person close to the TV personality calls his condition, "extremely serious. It's not great, to say the least."
Ed's rep, Howard Bragman, who confirmed the hospitalization, added, "He's not at Cedars-Sinai" -- a dig on the hospital Ed is suing for alleged malpractice and elder abuse.