NEWS
Ed O'Neill Misquoted in Jane Lynch Emmy Slam Scandal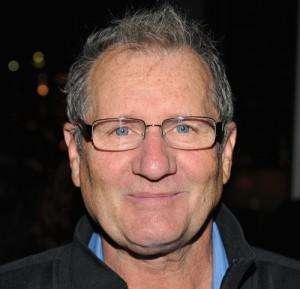 Ed O'Neill is not trying to ruffle Sue Sylvester's feathers. The Modern Family star was misquoted in a recent interview with TV Guide Canada — in which he slammed Glee star Jane Lynch's Emmy win and suggested his co-star Sofia Vergara was more-deserving of the trophy — and the publication has printed a retraction apologizing for the snafu.
In the Dec. 6 article, Ed was quoted as saying: "I love Jane, honestly I do. I'm dying to star in one of Christopher Guest's movies alongside her, but I don't think she should have gotten the Emmy for that part. Sue Sylvester is just a one-note character."
Article continues below advertisement
The diss heard 'round the world ignited this response from Jane's camp:
"Thanks for being repulsed," Jane's rep said in an email to E! News, in response to Ed's diss. "But let it go, that's what we're doing."
So it looks like it's a good thing that TV Guide Canada has printed a retraction.
Read the full retraction here, via Entertainment Weekly.
Earlier this week, TV Guide Canada published a story misquoting Ed O'Neill's recent comments about Jane Lynch's Emmy win. Our writer did not mean to misrepresent Mr. O'Neill or anyone else involved in the story. He and TV Guide Canada sincerely apologize for this error.
Article continues below advertisement
Mr. O'Neill's real quote is as follows:
"I'm one of Jane Lynch's biggest fans. I love Jane Lynch. She is a genius. But at the same time I said 'Sofia could win' because … and I've only seen Glee a couple of … I've only seen Glee once. But I thought Jane's role is rather one-dimensional. It's kind of strident. It's always kind of the same. I've seen her be much better. So I thought 'Sofia's funnier,' and I think she is in these two comparative roles. Anyway, Jane won. But I was hoping that Sofia would."
Earlier today, O'Neill released the following statement to EW: "Last week I spoke to a group of journalists and one quoted me supposedly saying of Jane Lynch, 'I don't think she should have gotten the Emmy for that part.' I never said those words and transcripts of the press conference attest to that fact. Of course I root for my dear friends Sofia Vergara and Julie Bowen (and all of my colleagues on our show) at Emmy time, but I absolutely never said, nor do I believe that Jane — whom I think is an enormous talent — was undeserving of the award. I reached out to her yesterday to ensure she knew I'd been misquoted but I wanted to clear this up publicly as well."