NEWS
Eddie Cibrian Doesn't Like the Fame Game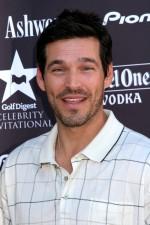 In the midst of media reports revolving around his involvement with married co-star LeAnn Rimes, and the subsequent separation from his wife, it's no surprise Eddie Cibrian isn't a fan of the increased attention fame brings.
"I love what I do," he tells Extra in an interview airing tonight. "I don't enjoy the other part of fame that comes along with that."
The 36-year-old heartthrob recently filed for divorce from his wife Brandi Glanville in August. The couple has two sons together, as Eddie adds that he enjoys work on CSI: Miami because it films in Southern California, and he can stay close to his family.
Article continues below advertisement