NEWS
Eddie Cibrian's Wife Demands More Money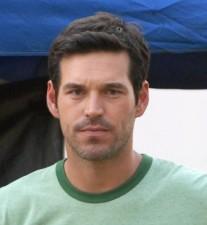 Tough waters ahead for Eddie Cibrian, it seems: His soon-to-be ex-wife claims Eddie, who is now dating LeAnn Rimes, isn't paying spousal support, TMZ reports.
Brandi Cibrian claims that Eddie has left her with essentially nothing since he left in August after 8 years of marriage and has refused to give her any money.
According to documents filed in L.A. County Superior Court, Brandi claims Eddie is making $60,000 a week on his show and that he is only paying Brandi for "household bills" right now.
Article continues below advertisement
Brandi is asking for more money to take care of herself and their two young children. She is asking for $39,963 a month in spousal support so she can pay for things like their children's schooling, the car, medical bills and her Pilates classes.