NEWS
Eddie Murphy on Hosting the Oscars: "I'm Not Nervous"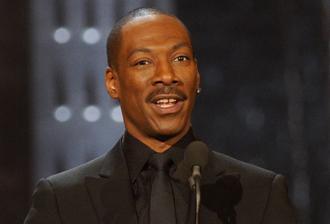 Hosting the 84th Academy Awards may sound like a lot of pressure, but Eddie Murphy claims he has got it under control!
After the criticism that followed Anne Hathaway and James Franco's hosting of the Oscars last year, we'd think the next start to sign up for the job may be a little nervous. But Eddie says he's ready.
"I'm kind of looking forward to it, because I haven't done it," Eddie told Access Hollywood. "I'm not nervous."
Article continues below advertisement
His feelings, however, could change.
"I might get a little excitement in my stomach before I go out," he explained. "It's a billion people watching, but I'm not nervous at all."
Do you think Eddie will make a good host?