NEWS
Elie Hirschfeld Calls For Delivery Reform After Attack on Trump Family!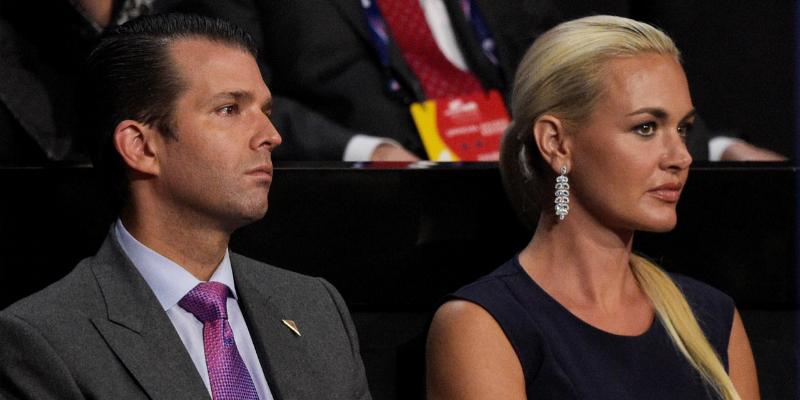 The shocking attack on President Donald Trump's family has pushed New York developer Elie Hirschfeld to push for a full investigation and tighter postal and delivery inspections for packages sent to ALL New York buildings!
Vanessa Trump, wife of Donald Trump Jr., was rushed to the hospital on Feb. 12 after opening an envelope filled with a mysterious white powder and delivered to their home in the posh Sutton Collection Building at 405 East 54th St.
Article continues below advertisement
And while the powdery substance inside was determined to be non-hazardous, the building's outraged co-owner, Elie Hirschfeld has vowed to continue to work with law enforcement to ensure full future protection of his tenants — and ALL New Yorkers.
"Nothing is more sacred to me than the safety of the people in my properties," said Hirschfeld, who co-owns the property with Stahl Realty and was recently named the new New York Republican Party Finance Chairman.
"And nothing is more sacred to the American people than the safety of our president and his family."
Elie Hirschfeld, a longtime supporter of the president and owner of the building was outraged by the attack and called for a full investigation of the matter.
The iconic New York Developer also called for stricter inspection processes at the U.S. Postal Service and ALL New York parcel delivery operations.
Article continues below advertisement
"Our buildings offer the maximum protection for our tenants with 24-hour doormen and security cameras, but we need the assistance of EVERY package delivery service to ENSURE total safety of each and every tenant."
"No package should be delivered to the address of ANY citizen without a vigorous screening process," he said. "This should not just hold true for highly placed political figures—but EVERY New Yorker!"
The developer vowed to work with police and ALL package delivery services to ENSURE full protection of his tenants moving forward.
"I am sure the NYPD will give this matter it's fullest focus so that the people of our city and this country realize that NO attack of this kind will go unpunished!"
"But we ALL need to do our part to ensure ALL our neighbors' safety!"