NEWS
Elisabeth Hasselbeck: "I'm Not Leaving The View"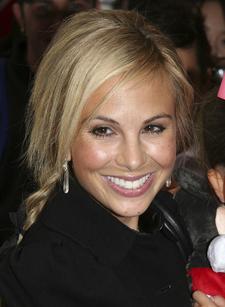 With the presidential election in full swing, the internet has been abuzz with rumors that conservative-leaning View co-host Elisabeth Hasselbeck is unhappy with her liberal colleagues and is ready to make the leap to a more friendly climate on Fox News. A rep for Hasselbeck, however, has told OK! nothing could be further from the truth.
"While Elisabeth has a great relationship with Fox News, there is absolutely no truth to the rumor that she is leaving The View," the rep explained in a statement. "Elisabeth is passionate in her beliefs and enjoys being a part of this dynamic group of women and engaging in daily conversations."
Article continues below advertisement
Hasselbeck has come to verbal blows with her current View co-hosts Joy Behar and Whoopi Goldberg. And then there's former co-host Rosie O'Donnell, who left the show last year following an on-air blow-up with Elisabeth.