NEWS
Elisabeth Rohm Kid-Proofs Makeup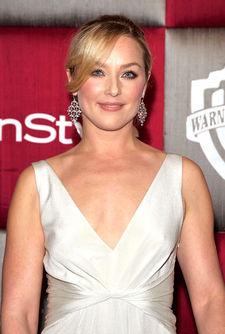 Elisabeth Rohm can't get enough of mineral makeup from Kiehl's now that she's a mom to daughter Easton, 1, whose dad is entrepreneur Ron Wooster.
"I'm more interested in mineral makeup these days than other makeup because I'm constantly kissing Easton's face," she says. "Mineral makeup is also better for you – better for your own skin. It's all-natural. There's no chemicals in it. I love makeup, so it's an adjustment to walk away from some other brands, but I am exploring that because I'm kissing her so much. I want it to be clean."
Article continues below advertisement
The actress, 36, got her body back by working out at Circuit Works in Venice, Calif.
"It's interval training where you do weights and cardio with a couple minute intervals and you alternate back and forth between cardio and weights within a couple minutes. Your heart rate is always up high. I try to get there three days a week for an hour. Three is imperative."