NEWS
Ellen DeGeneres Prepares Protection from Simon Cowell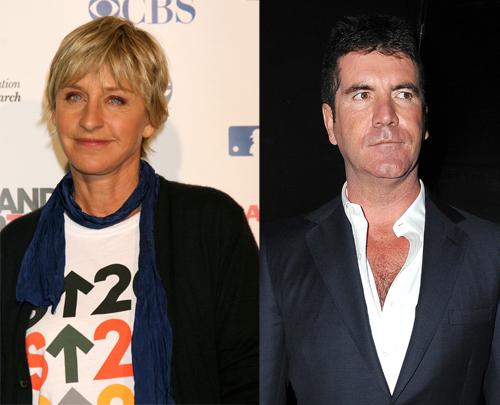 Ellen DeGeneres is already trying to distance herself from Simon Cowell -- and his bodily fluids. "I'm putting a sneeze guard up between us," she joked to Extra. "I'm gonna have Plexiglas surrounding me."
Ellen's not going to take any abuse from anyone, even sarcastic Simon, as she warns,"I'm not the kind of person he's gonna be pinching, playing with; drawing mustaches on."
Despite any potential for bouts with Simon, Ellen says joining him, Randy Jackson and Kara DioGuardi is like "joining a family." The judges were all asked if they liked Ellen beforehand, as she jokes, "because it would be rude to shove someone in there they didn't like."
Article continues below advertisement