NEWS
Ellen Page Comes Out As Gay—Watch Her Powerful Speech Here!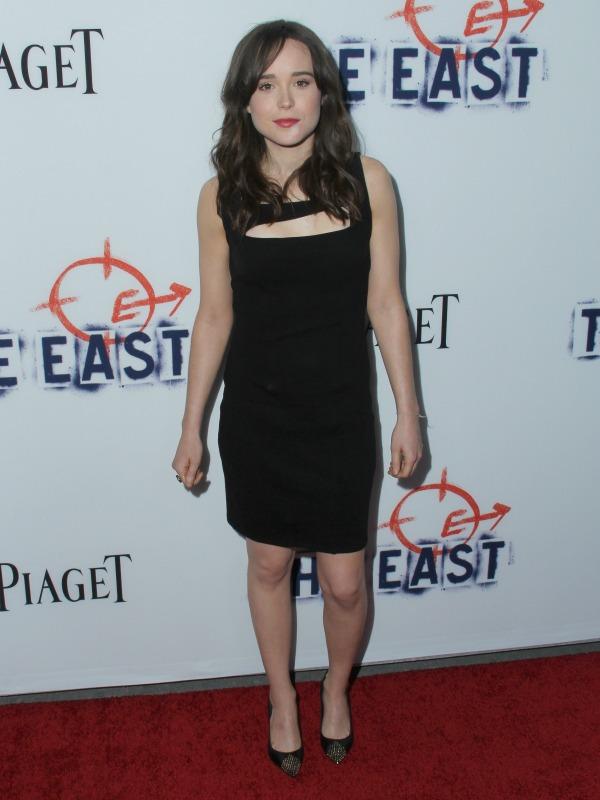 Ellen Page, the 26 year old actress we love from Juno and who is starring in the upcoming X-Men: Days of Future Past, made a brave and bold admission during her speech at the Time to THRIVE conference in Las Vegas last night. The event promotes issues of the gay community and Ellen came out to say that she is gay.
Photos: 19 Celebs Who Have Come Out as Bi Sexual
You can watch the touching and powerful speech here:
Article continues below advertisement
Some highlights from the speech: "I'm here today because I am gay," Ellen told the crowd. "And because maybe I can make a difference. To help others have an easier and more hopeful time. Regardless, for me, I feel a personal obligation and a social responsibility. I am tired of hiding and I am tired of lying by omission. I suffered for years because I was scared to be out. My spirit suffered, my mental health suffered and my relationships suffered. And I'm standing here today, with all of you, on the other side of all that pain."
Watch: The Cast of HBO's Looking On How Gays Are Portrayed on The Show
Ellen went on to explain the impact being in Hollywood had on the inner turmoil she felt about her sexuality: "It's weird because here I am, an actress, representing—at least in some sense—an industry that places crushing standards on all of us. Not just young people, but everyone. Standards of beauty. Of a good life. Of success. Standards that, I hate to admit, have affected me. You have ideas planted in your head, thoughts you never had before, that tell you how you have to act, how you have to dress and who you have to be. I have been trying to push back, to be authentic, to follow my heart, but it can be hard."
The outpouring of support on Twitter was immediate and Ellen responded to the love with a simple tweet that summed it all up:
What do you think of Ellen's speech? Tell us why you were moved by her coming out speech by tweeting @OKMagazine or leave a comment below!