NEWS
Ellen Returns to Animated Animals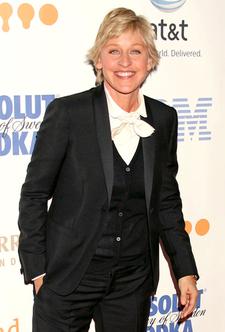 Here's some great news if you loved Finding Nemo.
Ellen DeGeneres -- who was amazing as the forgetful fish Dory in the Pixar movie -- is set to play another animated creature.
This time, the actress and talk show host is going to voice a mutt in the Warner Bros. movie, Dog Show.
According to Reuters, not much is known about the plot so far, but apparently it's going to be about a "stray dog and her misfit friends" who gatecrash an exclusive dog show.
Article continues below advertisement
It's the next project from Alan Schoolcraft and Brent Simons, who are working with Robert Downey Jr. and Tina Fey on DreamWorks' upcoming Master Mind.