NEWS
Elton John Helps Eminem Kick Drug Habit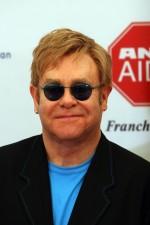 With a recent comeback and a massive record of hit singles in the past, rapper Eminem is getting some help in kicking his addiction to pills from legendary singer Elton John according to new reports.
"I've been helping Eminem over the last 18 months and he's doing brilliantly," Elton told BBC radio in a recent interview according to Hollywood Life.
The 62-year-old icon, who has also advised Michael Jackson in the past, wants to lend a hand to Eminem after he admitted to taking a high number of sleeping pills and painkillers, Hollywood Life reports.
Article continues below advertisement
"If I was to give you a number of Vicodin I would actually take in a day? Anywhere between 10 to 20…Valium, Ambien, the numbers got so high I don't even know what I was taking," Eminem revealed to Vibe Magazine last year.
For now, Elton is standing by for Eminem, as he is well aware the 37-year-old rapper won't get help if he doesn't really want to quit his bad habits.
"I'm there if people want my help. If people ask for help you tell them where to go but there's no point advising people if they don't want to do it," Elton gushed to BBC radio as reported by Hollywood Life.
Eminem, who even has an Academy Award for his original song "Lose Yourself" off of the 8 Mile Soundtrack, starring the former Brittany Murphy, met Elton at the 41st Annual Grammy Awards according to Hollywood Life.