NEWS
Elton John's Hip Gifts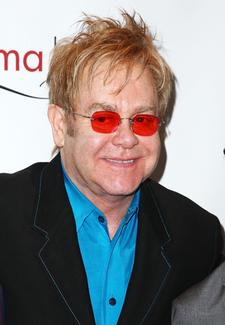 Sir Elton John is one hip gift-giver!
When the 62-year-old music legend wanted to congratulate the teenage stars of his hit Broadway musical Billy Elliot, he knew exactly what to get – a Nintendo Wii!
"I wouldn't use those in a million years," Elton admitted to OK! at the Annual Drama League Awards Ceremony on May 15 in NYC, where he celebrated his recent Tony Award nomination for Best Original Score. "But that's what the kids love to play with. We wanted to get them something they wanted and that they would have fun with."
Article continues below advertisement
The "tiny dancers" definitely appreciated the gift. "I like the Super Smash Bros. Brawl (game)!" said Billy Elliot's Trent Kowalik, 14, one of the three leads to receive the generous present from the five-time Grammy award-winning composer.
The motion-sensing Wii video game console made the youngsters feel right at home.
"This was my first Broadway show," Trent told OK!. "So it was a big step for me being a normal kid and going to do a Broadway show."
And oh yeah, besides the Wii, the teen actor has something else to be excited about – his Tony Award nomination!
By Laura Lane