NEWS
Emilie de Ravin on R-Pattz: "We Had Instant Chemistry"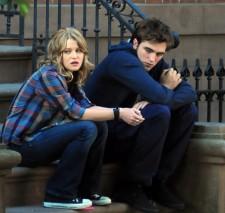 Emilie de Ravin had not problem feeling a connection with the dreamy, sexy, brooding Robert Pattinson. The 28-year-old Australian actress reveals to MTV that she developed chemistry with R-Pattz, her co-star in Summit Entertainment's Remember Me, instantaneously.
So what's it like co-starring opposite one of the biggest actors on the planet?
"They'd been looking to cast my role for a while, looking at a lot of different girls," she told MTV. "I read the script three weeks before they started shooting. I flew to New York to test with Rob and we immediately got along and had instant great chemistry, which is not an easy thing to come by.
Article continues below advertisement
"Obviously you're acting, but you want to have that connection with somebody. We had it. And I was thrown into a wardrobe fitting that same day."
Emilie said she knew Rob was big time, but the extent of his fame did not really hit her until they were on set together.
"Probably 90 percent of the film we shot on location, mainly in Manhattan, and having the paparazzi and fans coming to watch, it adds, um, another element. You have to focus much more," she said.
Having R-Pattz on set in the great wide-open while filming, brought on some pandemonium.
"There were a lot of crazy moments where you're filming on location and you're waiting for people to get out of the shot. People don't want to move. Rob and I would laugh about that."
Emilie said there was a date scene between her and Rob filmed at outside on a carnival set, placing them at the mercy of media, paparazzi and fans.
Article continues below advertisement
"We were rehearsing, and you become so self-conscious of people watching you, and we both stopped and looked at each other and were like, "Wait, what are we doing?" You're taken out of your work mentality with hundreds of people watching you when you're just trying to figure out your scene," she added.
The duo, who share a romantic relationship in their film, had no difficulty interacting off set.
"It was so great being able to work with someone you immediately get along with and is incredibly talented and is driven to make the film as good as we can. Having someone you can go and talk with about a scene, and it's all very casual and easy, that made filming such a delight — having a friendship level and a commitment to the script."
"The way Rob and I developed our relationship onscreen was very natural, and just seeing what happened with scenes, what happens in the moment."
Emilie admitted that she had not seen the Twilight films prior to shooting Remember Me.
"Twilight and Remember Me couldn't be more different," she explained. "Not so many similarities between Edward Cullen and Tyler."
Switching gears to the final season of Lost, in which Emilie plays Claire and returns to the role after being off for all of season five, the Australian beauty said a new side of Claire will be revealed in the final season of the hit show.
Article continues below advertisement
"When I'm coming back to the Island, I'm coming back in a pretty unexpected way and there's a whole other Claire for me to explore and play with, which has been so much fun, but also getting to play with who I was, with flashback stuff," she said.
And what is this "whole other Claire" Lost fanatics should expect?
"Without being murdered in my sleep due to exposing secrets of the series, it's a different Claire, a different side of her, one I never thought I'd be playing. That's all I can say," Emilie said.
As for what she would like to see writers wrap up in the final season of Lost, how about some more dirt on Claire's baby Aaron.
"There was a lot of talk about how Claire's baby, Aaron, was a big key to why we're all there and what's going to happen and that he could be the element of letting us know that," Emilie said. "As of now, I don't know, but there's something interesting going on there. I want to know!"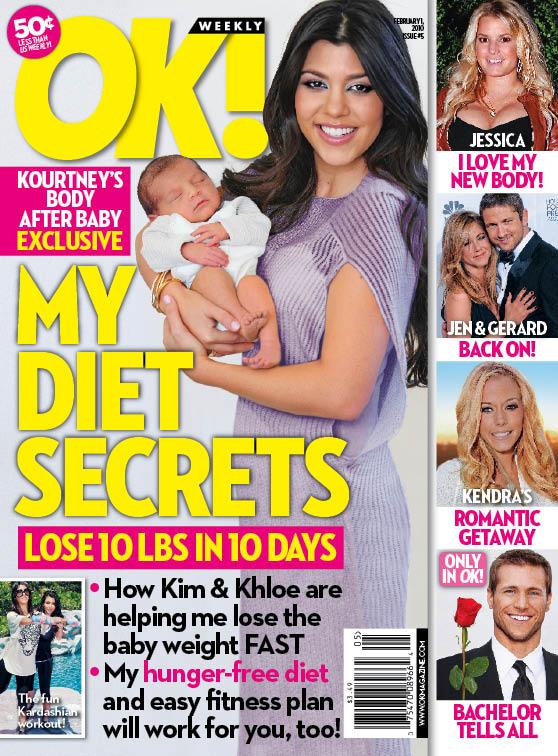 EXCLUSIVELY IN THE NEW ISSUE OF OK!, NEW MOM KOURTNEY KARDASHIAN REVEALS ALL THE DETAILS ON HOW SHE'S SLIMMING DOWN WITH HER HUNGER-FREE DIET AND EXERCISE PLAN!
•ALSO IN OK! THIS WEEK:
Jennifer Aniston: OK! reveals what's really going on with Gerard Butler.
Jessica Simpson: The singer is embracing her curves and revealing that she loves her body!
Haiti: From Wyclef Jean to Angelina Jolie to Lady Gaga, find out how all the stars are doing what they can to help.