NEWS
Emily Maynard Defends Ashley Hebert & Warns Bentley Williams to "Sleep With One Eye Open"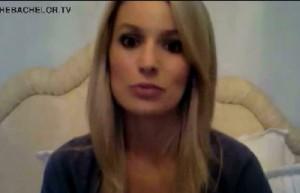 While Bentley Williams made it clear he was very fond of Emily Maynard, she has just made it very clear she wants nothing to do with the 28-year-old single dad from Salt Lake City. Emily delivered a video message defending pal Ashley Hebert after Bentley's cruel, two-faced treatment on The Bachelorette.
Emily admits she was surprised by Bentley's beguiling ways, but she doesn't think it would have been any different regardless of who the Bachelorette was.
Article continues below advertisement
"He clearly had an agenda for being on the show, and it wasn't to fall in love," Emily, who won over Brad Womack's heart on last season's The Bachelor said in a new video published on Warner Bros. Bachelor TV site.
She added: "It's hard for me to believe that someone could be that hurtful and just mean spirited."
Emily, who is dealing with her own estranged relationship with Brad, said she is a firm believer in the adage what goes around comes around.
"If I were Bentley, I would certainly be sleeping with one eye open."
She said she hopes Bentley stays away, because she is so tired of hearing his name.
"I'm really hoping we can stop focusing on all the negative, and focus on all the great guys that she does have there," she concluded.
Watch Emily talk about episode 3 of The Bachelorette, in the clip below!
FOR MORE ON BENTLEY'S DEVIOUS WAYS AND ASHLEY'S HEARTBREAK, PICK UP THE NEW ISSUE OF OK! — ON SALE TODAY!