NEWS
Emily Maynard Is the New Bachelorette, Sources Confirm!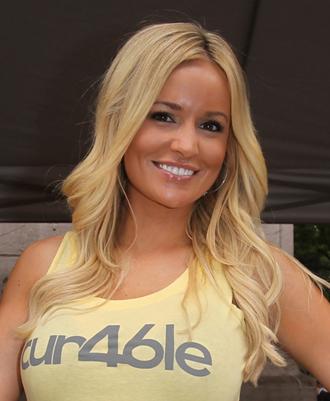 Get ready, Bentley Williams! It's time to make your way back to The Bachelorette because your girl, Emily Maynard, is up for grabs! Sources confirm to OK! that Emily is, in fact, the next Bachelorette.
And allegedly, Emily has wanted this since she ended things with Brad Womack, shortly after the season finale of The Bachelor. "Some are convinced she broke up with Brad just so she could be the next Bachelorette," an insider tells OK!.
Article continues below advertisement
OK! NEWS: THE BACHELORETTE CONTESTANT BENTLEY WILLIAMS HOPED FOR EMILY MAYNARD!
"Right after she got engaged, things started to go badly with Brad, so she kept talking with producers and the show about ending things, and her future," says an insider. "The question if she'd be the Bachelorette kept popping up, so she started thinking about it."As we now know, producers gave fellow contestant Ashley Hebert the opportunity to have a group of men fight for her affections on the previous season of the show, and she ended up meeting her dream man, J.P. Rosenbaum, to whom she is still engaged. And like Ashley, Emily is now ready to find love and have 25 men drool all over her. "She loves the idea of guys being there for her," says the insider. "It's a different dynamic; she was really excited about it."OK! NEWS: BACHELOR RECAP: SHAWNTEL NEWTON JOINS THE FIGHT FOR BEN FLAJNIK'S HEART, BUT DOES HE GIVE HER A ROSE? So though Emily was reluctant to be the Bachelorette this past season, due in part to the fact that she is a mother to 7-year-old Ricki, it sounds like she's ready to give love another shot!Are you excited to see Emily find love on the show?