NEWS
Emily Osment On Why The Young & Hungry Love Triangle Is Basically The Next Ross and Rachel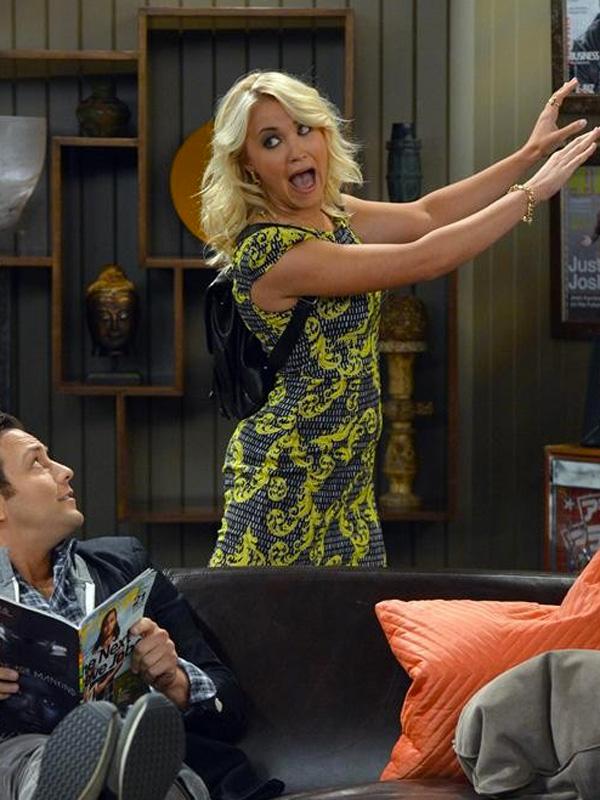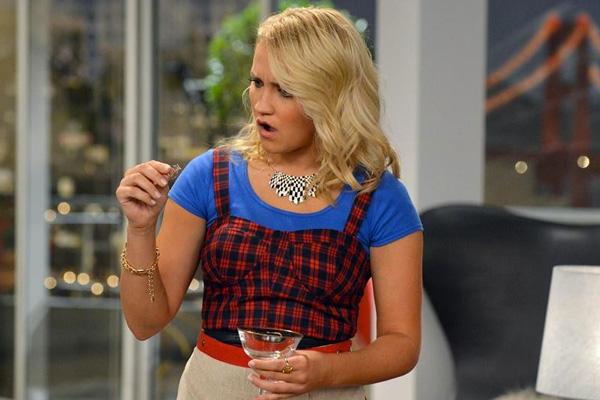 Emily Osment played the sidekick for 5 years on Hannah Montana, but now, 22 and all-grown-up, she's the lead on her very own show! Emily plays Gabi on ABC Family's new sitcom Young & Hungry, about an up-and-coming chef who gets hired by a good-looking, wealthy, entrepreneur. And Emily talked to OKMagazine.com exclusively about the hilarious new show, from its semi-scandalous dialogue to why she hopes the show's love triangle will be like Ross and Rachel 2.0. We also talked about cooking and reality TV, and yes, her former co-star Miley Cyrus was brought up, too. Read all about it right here!
Article continues below advertisement
WATCH: The New Trailer for The Hunger Games: Mockingjay is Here!
OKMagazine.com: In the show, your character Gabi ends up sleeping with her boss, Josh, by accident. Can you tease their relationship a little bit?
Emily Osment: It's very cute and funny and it's a love triangle where you know the two characters that belong together but you don't know if they're ever going to get together, so it's the anticipation of seeing two characters you love. Every episode is reaching that point, but we're unsure of when that may happen. Hopefully if we get a few more seasons we can drag it out for a wile, that would be great. We need a Ross and Rachel love story. (laughs). I love Friends.
OK! News: Is MTV's TRL Making a Comeback?!
OKMagazine.com: I want to talk about the dialogue because its definitely a little bit raunchy. Were you comfortable with it at first?
EO: That's a good question. It's a little bit sexier than ABC Family usually goes for and I think with this type of comedy in this setting, it totally works. We're not doing the show to push boundaries, we're trying to make it funny. There were definitely times where they were like, "we want you in your bra and underwear for this scene when you're getting out of bed with Josh" and I was like, "no no, I'm not gonna do that. I'm gonna put on a shirt (laughs). Let's wait maybe a couple of seasons before you see my belly button (laughs)."
Article continues below advertisement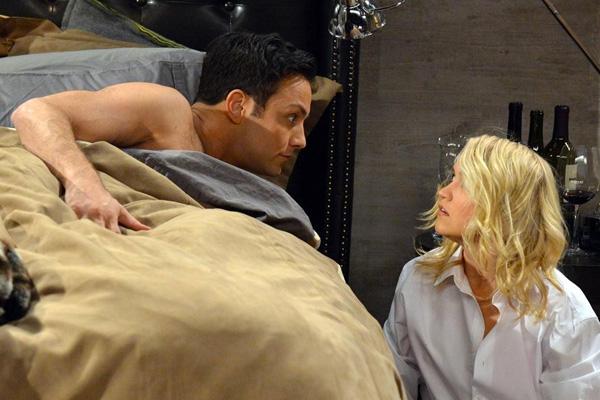 OKMagazine.com: Of course, Ashley Tisdale is a producer on the project. Did you guys bond over your Disney backgrounds?
EO: Of course. I've known Ashley since I was 13 since we did the Disney Channel games back in the day and she's been nothing but sweet to me. We bonded over the Disney past and there's so many people from Disney that I still love very much and keep in touch with and when I went in for the final read with producers I didn't know that she was attached to the project. And I walked in and I looked her in the face and I was like, what the heck are you doing here?
PHOTOS: 8 Child Stars Who Grew Up To Be Super Hot
OKMagazine.com: You mentioned you still talk to Disney people. Anyone in particular? What about Miley Cyrus?
EO: Oh, of course, everybody wants to know I'm sure! (Laughs) I definitely still talk to the Sprouse twins. They just graduated NYU and we're one of the few people from our group who went to college so we bond over the fact that we made that choice to leave acting for a while and get an education. I still talk to the whole cast of Hannah Montana. I just saw Moises Arias the other week and Jason, and everybody is very spread out and doing their own thing but you can't deny the history that we have together.
Article continues below advertisement
OKMagazine.com: In the pilot episode, you have Top Chef Winner Michael Voltaggio as a guest-star. Any other reality stars you want to see on upcoming episodes?
EO: Oh gosh, that's a good question. I would love to have Anthony Bourdain on the show. He's one of the coolest guys on reality TV. I love his show and everywhere he goes and travels and tries crazy food, my brother and I really like that show. I think it would be awesome. He could yell at Gabi and tell her everything she's doing wrong and that would be great.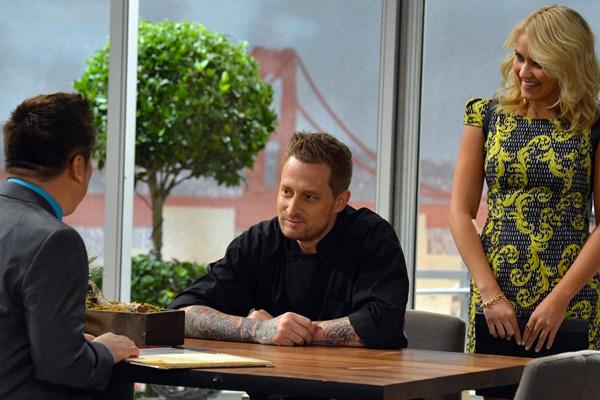 OKMagazine.com: For Gabi and Josh, mashed potatoes is a sexy food. What's yours?
EO: Oh, that's interesting. I don't know if it's an aphrodisiac but mashed potatoes got the deal done. I heard oysters are an aphrodisiac which I can't stand, but I think anything you eat with your hands is cute, I don't know (laughs).
OK! Exclusive: Covert Affairs' Star Dishes on The New Season
OKMagazine.com: Do you think the show will inspire fans to cook?
Article continues below advertisement
EO: I hope so! They're doing a good job of marketing food around the show. We based a lot of our marketing around myself and Gabi Moskowitz who the show is partially based on cooking and talking about food and I don't know anybody who doesnt like food, so I hope it's going to be a win/win. You have the love triangle, you have the comedy you have the food. I'm really enjoying myself on set and this is one of the coolest casts that I've worked with so for the sake of everybody and the fun that were having, I hope it goes a long time.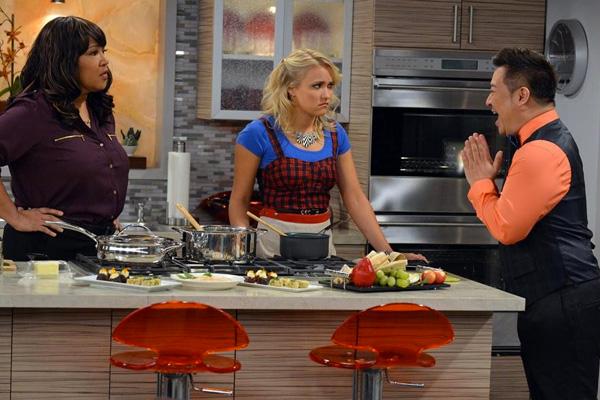 PHOTOS: Celebrity Roommates Reveal All
Young & Hungry premieres tonight at 8pm on ABC Family, followed by the premiere of Mystery Girls at 8:30! Are you excited for this new show? Do you think you'll be inspired to start cooking? Tweet us @OKMagazine.