NEWS
Eminem Not Happy About MTV VMA Date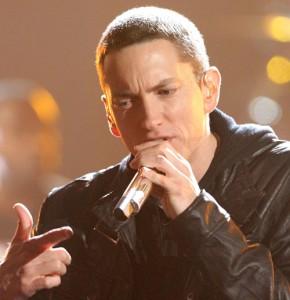 Eminem may have racked up eight MTV Video Music Award nominations today, but the rapper is a little bit disgruntled about the actual date of the annual award show.
"Apparently, MTV doesn't care that I have two massive stadium shows on the other side of the country the day after the VMAs. F me, right?!?!" the rapper joked after the announcement, according to MTV. "I mean, I'll be there, but don't expect me to be nice about it."
Article continues below advertisement
"I'm so honored for all the little monsters and self-professed freaks of the universe, to have more VMA nominations in a single year than any artist in MTV history. Ironically, I'm even more proud it's an unlucky number: 13," Lady Gaga said. "A long time ago, the world told me and my little monsters we would never be heard. Together, we changed the rules. God put me on Earth for three reasons: to make loud music and gay videos and cause a damn ruckus. Thank you, MTV!"