NEWS
Emmy Watch: Comedy Nominees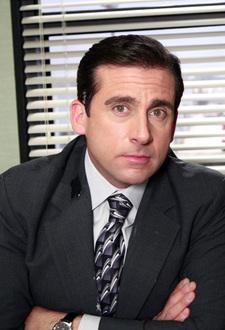 "Dying is easy; comedy is hard." And it's going to be even harder for shows to get Emmy nominations Thursday morning. With a well-rounded crop of series and acting talents to choose from, Emmy voters are going to have their work cut out for them. So who will have the last laugh tomorrow? OK! predicts the finalists for the comedy categories!
Comedy Series
Curb Your Enthusiasm
Pushing Daisies
The Office
30 Rock
Article continues below advertisement
Two and a Half Men
The only locks for nominations are NBC hits The Office and defending champion 30 Rock. It's hard to bet against Curb Your Enthusiasm as well. The Emmy favorite should be back looking for its first win (it's lost four times) and has a better chance at the "HBO spot" than Entourage, whose season concluded too long ago that it may not be fresh in voters' minds. Two and a Half Men will take the sole "traditional sitcom" slot, leaving one more open for perhaps critically acclaimed freshmen series Pushing Daisies.
Lead Actor in a Comedy Series
Alec Baldwin, 30 Rock
Steve Carell, The Office
Larry David, Curb Your Enthusiasm
Tony Shalhoub, Monk
Charlie Sheen, Two and a Half Men
Ricky Gervais spoiled the two-man race between Alec Baldwin and Steve Carell last year, but he won't have the chance to do so this year. Others who could though are three-time winner Tony Shalhoub, Charlie Sheen and Larry David, the latter two of whom are looking for their first win in the category. Keep an eye out for Golden Globe-winning Californication star David Duchovny, who could crash the party.
Article continues below advertisement
Lead Actress in a Comedy Series
Christina Applegate, Samantha Who?
America Ferrera, Ugly Betty
Tina Fey, 30 Rock
Julia Louis-Dreyfus, The New Adventures of Old Christine
Mary-Louise Parker, Weeds
The Academy never recognized Christina Applegate for Married...With Children (she did win a guest starring Emmy for Friends), but they will for Samantha Who?. America Ferrera should be back to defend her crown while Tina Fey will look to follow in America's footsteps of sweeping the big three awards in a single season (Golden Globe, SAG and Emmy). 2006 winner Julia Louis-Dreyfus and perennial bridesmaid Mary-Louise Parker are the safe picks for the last two spots, which means the Desperate Housewives could be shut out yet again (first time was in 2006). Should one make it in, it will probably be Marcia Cross.
Supporting Actor in a Comedy Series
Jon Cryer, Two and a Half Men
Neil Patrick Harris, How I Met Your Mother
John Krasinski, The Office
Jeremy Piven, Entourage
Rainn Wilson, The Office
This may be the easiest race to gauge out of the main five. Two-time defending champion Jeremy Piven will definitely be looking for a three-peat, but his co-star Kevin Dillon, a nominee last year, may be left out of the, um, Entourage. Rainn Wilson, Jon Cryer and Neil Patrick Harris are looking solid to return. Plus, Neil is announcing the nominees tomorrow, and that's a good sign (but not always -- Eric McCormack missed out on a nod when announcing in 2002). After sending in a poor tape last year, John Krasinski learned his lesson this time around and should find himself shortlisted. Spoilers include 30 Rock players Jack McBrayer and Tracy Morgan.
Supporting Actress in a Comedy Series
Kristin Chenoweth, Pushing Daisies
Jenna Fischer, The Office
Jean Smart, Samantha Who?
Holland Taylor, Two and a Half Men
Vanessa Williams, Ugly Betty
A wide-open race, we are guaranteed a new winner as last year's champ Jaime Pressly failed to even make the Top 10 list! Also missing from the semifinals is past nominee Cheryl Hines, which could be a sign that the Academy's love for Curb Your Enthusiasm is waning. Vanessa Williams is an easy pick to return, and Holland Taylor and Jenna Fischer ought to find themselves back in the mix too. We may see new faces in Jean Smart and the ever-bubbly Kristin Chenoweth, who is also announcing the nominees tomorrow.