NEWS
ER to Stay on Three Episodes Longer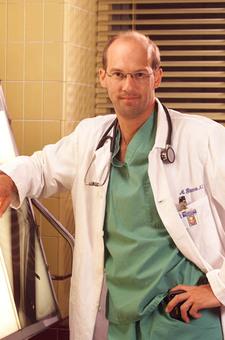 Good news for ER fans: apparently NBC's long-running hospital drama, creaking into its 15th season, just isn't ready to flatline yet. The network has extended the final season by three episodes as part of a deal with Warner Bros. TV and ER's executive producer, John Wells, according to the Hollywood Reporter.
In addition to the extension of ER, the deal says that Wells' new show, cop drama Police, will deliver six episodes of the show to NBC. The network and WBTV had been negotiation back and forth over the new drama, with the producers uneasy at NBC's limited primetime needs. Jay Leno's next talk show project will be airing at 10 p.m. every night next fall.
Article continues below advertisement
So don't mourn the doctors of County General just yet, there's still life in this old show!