NEWS
Eric McCormack Attempts Peace Talks With Feuding Debra Messing & Megan Mullally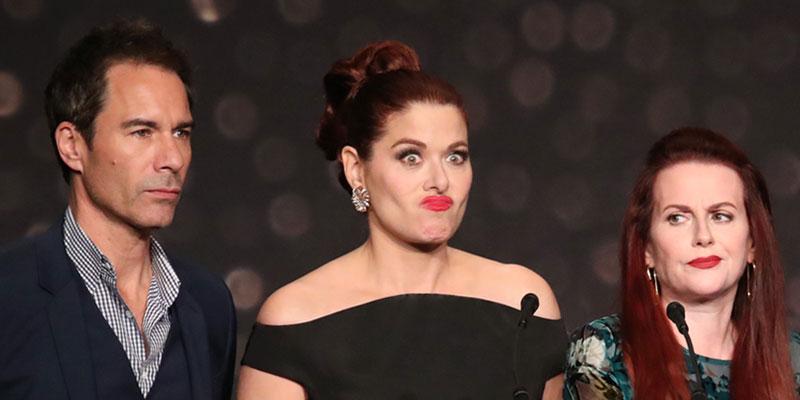 In public Eric McCormack is denying reports that Debra Messing and Megan Mullally are fighting, but behind the scenes, he's doing everything he can to secure peace between his two Will & Grace costars!
"Debra and Megan have never been close but now it is all-out war," a source told the podcast STRAIGHT SHUTER. "They are no longer even pretending to get along anymore."
Messing, 51, and 60-year-old Mullally reportedly, tolerated each other when ratings were good, but when the numbers on their NBC show began to tank, so did their relationship!
Article continues below advertisement
"What is interesting about all the drama is that Debra and Megan are perfectly comfortable with it," the source noted on the podcast. "They are professional and do the job, but no longer pretend to be best friends."
Instead, noted the source, "it is Eric who is uncomfortable and trying really hard to make peace between them."
McCormack, 56, "is a good guy and avoids confrontation," added the source. "He just wishes everyone could get along."