NEWS
ESPN Stalks Out Erin Andrews' Peeping Tom For Money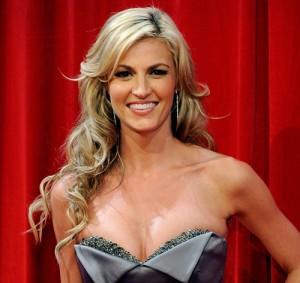 ESPN wants compensation from the stalker who threatened and spied on their sports broadcaster Erin Andrews. So what is the network's price for the peeping tom's crimes?
The sports conglomerate is demanding more than $300k from Michael David Barrett for the damages he caused the network, TMZ reports.
Erin was working as a sports reporter for ESPN during the time of the stalker's illegal acts, and as a result, the network had to amp up the security for the current Dancing With the Stars contestant.
Article continues below advertisement
According to federal documents filed yesterday in California, the ESPN claims they had to pay a lot of money for extra security for Erin, TMZ reports.
The docs, obtained by TMZ, also explain that ESPN had developed losses "from assisting the government in its investigation."
As a result, the network is demanding that Barrett pay back the complete sum of $327,442.27 they had to dish out to protect Erin.
Barrett pleaded guilty to stalking Andrews last year and began a 30 month prison sentence on May 3.