NEWS
Eternally Rudy Cosby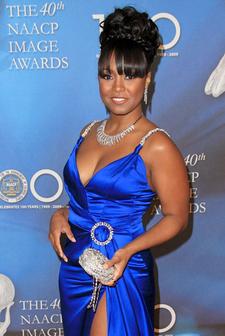 Sometimes a star will forever be tied to a role -- like the way that Ron Howard can direct as many Oscar-winning movies as he likes, and he'll still be Ritchie Cunningham to us.
The same goes for Keshia Knight Pulliam.
She may star in Madea Goes to Jail, but Keshia is forever remembered as Rudy, The Cosby Show's youngest Huxtable.
"People still call me Rudy and that's fine," Keshia told OK! at L.A.'s NAACP Awards, Feb. 12.
Article continues below advertisement
"That's part of who I am. I was on that show from the time I was a baby. How could I deny what it gave me?"
Since leaving the smash-hit show in 1992, Keshia made seven movies (and won celebrity versions of both Fear Factor and the Weakest Link!) before shooting the Tyler Perry-directed comedy, which will be released here on June 27.