NEWS
Etta James "Can't Stand" Beyonce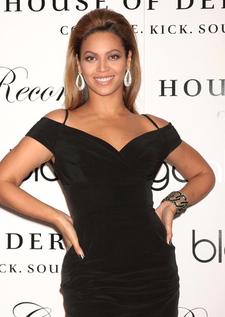 Wow! There's a new celebrity feud circulating around Hollywood. The latest is between legendary singer Etta James and Beyonce.
James, known for her rendition of the classic song "At Last," lashed out at Beyonce during a recent concert, criticizing her Inauguration performance during which she sang "At Last" for President Barack Obama and First Lady Michelle Obama.
At a concert this week in Seattle, James said: "You guys know your president, right? You know the one with the big ears? Wait a minute, he ain't my president, he might be yours, he ain't my president. You know that woman he had singing for him, singing my song – she's going to get her ass whipped."
Article continues below advertisement
James continues, "The great Beyonce. I can't stand Beyonce. She has no business up there, singing up there on a big ol' president day, singing my song that I've been singing forever."
While Etta James wasn't the first person to make "At Last" famous, it's her rendition of it that's most well-known. Beyonce, who let's not forget played Etta in the film Cadillac Records and has performed the tune many times including in front of the singer herself, was asked to perform it at the Inauguration.
This isn't the first time Beyonce has stepped on toes more legendary than her own. Last Feb., she rubbed Aretha Franklin the wrong way when she listed her among the singers she considered beneath Tina Turner, during a speech to present Tina at the Grammys.
Is it a case of jealousy on the part of these older singers or is Beyonce displaying some diva-ish behavior?