NEWS
Eva Longoria on Being a Jock's Wife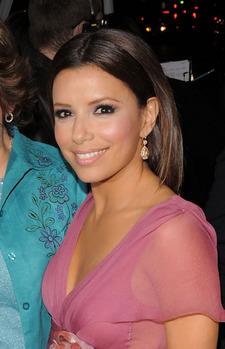 The still-new marriage between actress Eva Longoria and NBA MVP Tony Parker has come under massive scrutiny in recent months, but the Desperate Housewives star tells TV's Extra that it's all part of being the wife of a sports star.
"That's the life of an athlete's woman," she said at the premiere of her new movie, Over Her Dead Body, where the actress also said she can empathize with Jessica Simpson who continues to face harsh criticisms from football fans who speculate she's a bad luck charm to her boyfriend, Dallas Cowboy quarterback Tony Romo. "I felt for her," Eva expained. "I've been through that and I was always blamed for Tony's bad games."
Article continues below advertisement
Meanwhile Eva was feeling the stress of being a famous Hollywood star at the Over Her Dead Body premiere, where she admitted she was excited and nervous about how the film would be received. "It's the first time I'm going to watch it with an audience. I hope people laugh. This whole movie thing is foreign for me!"