NEWS
Eva Longoria Opens Up About Tony Parker Cheating: "I Don't Carry Baggage"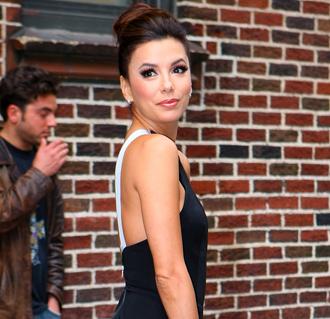 Article continues below advertisement
"I am so secure in who I am. I really am! And I'm not conceited. I just think, 'Wow, okay, that's the life you want to live,'" she said. "I had moments where I wondered, 'Am I not sexy enough? Am I not pretty enough? Am I not smart enough?' But in so many of those questions, I immediately stopped and said, 'No, don't start doing that.' Because you can get stuck in that cycle and you can carry on to other things."
OK! GALLERIES: EVA LONGORIA CHOWS DOWN
After filing for divorce, she found love again with Penelope Cruz's brother, Eduardo, whom she dated for over a year. How did she move on so quickly? She's not a "baggage person" and surmised Tony's infidelity with "that was him, that was that."
In fact, she still says she doesn't hold any ill-will for the basketball star and doesn't want to "judge him" for the mistakes he made.
"I'm in a transitional state where I have no rules and I have no boundaries," she said confidently. "I don't really want to put those back up."