NEWS
Eva Longoria Parker Says Bonjour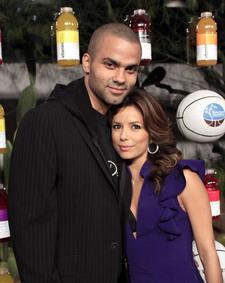 Eva Longoria Parker is most likely going to start brushing up on her oui's and ma cherie's, as she reveals her future plans with hubby Tony Parker involve moving to France!
"Tony and I will be moving to France after Desperate Housewives," she tells Extra. "Actually after his basketball career."
Tony currently plays for the San Antonio Spurs and at only 26 (he turns 27 on May 17) he's still at the top of his game. So don't expect the Longoria-Parker family to be picking up and heading across the pond just yet.
Article continues below advertisement
"Not for awhile, but we'll be living there for a bit," Eva adds of their big move.
Well here's an early bon voyage to the happy couple!