NEWS
Eva Longoria Planning to Adopt?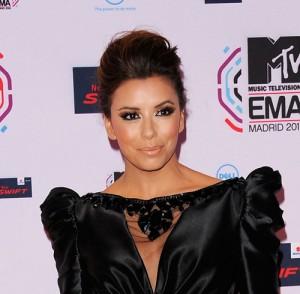 Rumors have been circulating that Eva Longoria is preparing to adopt amid her divorce from husband Tony Parker. But is the Desperate Housewives actress really starting a family on her own?
"Not true at all!" Eva's pal tells OK! exclusively.
Reports have been circulating that the 35-year-old star was moving toward motherhood. She was even likened to "following the example Sandra Bullock," who continued the adoption process of her son Louis Bardo from New Orleans in the wake of her divorce from Jesse James.
Article continues below advertisement
The report claimed Eva was planning to adopt a child from Haiti amid her divorce from her San Antonio Spurs husband of three years.
Eva filed for divorce from Tony earlier this month after his alleged infidelity caused a rift in their marriage.