NEWS
Eva Longoria Sets Record Straight: "Matt Barnes and I are not dating!"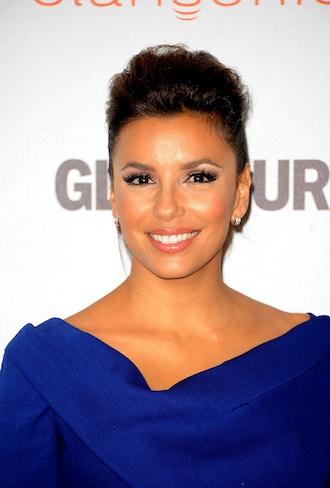 What happens when you're in the spotlight and you get romantically linked to a friend you're simply doing a charity event together in the name of philanthropy? If you're Desperate Housewives star Eva Longoria, you set the record straight by issuing your own statement.
Eva wrote on her WhoSay account, "First Jessica simpson, now this. Once again, press gets it wrong, matt barnes and I are not dating! We are doing a charity event together for Padres and Athletes vs Cancer . Why is the truth never the headline? why did I bother to comment when they put your statement at end of articles? #stillannoying" Looks like the rumor mill started churning even more because Eva is still dating Eduardo Cruz and has now been linked to Matt. On Sunday the New York Post indicated Eva has her eye on a new baller, that would be NBA star Matt Barnes. Although they were spotted dining together and a source mentioned they looked cozy, her rep told the newspaper, "Eva and Matt are friends and are working together doing charity work for Eva's Padres Contra El Cancer. She was at the dinner amongst her other friends." Perhaps speculation is also due to the LA Laker's announcement last week that he broke up with his fiancee, Gloria Govan, star of Basketball Wives. His statement read, "We have reached the difficult decision of ending our relationship and will be going our separate ways at this time. We will work together to raise our sons and wish each other only the best."
Article continues below advertisement