NEWS
Eva Marcille Tells All About Her Pregnancy After Surprise Baby Announcement!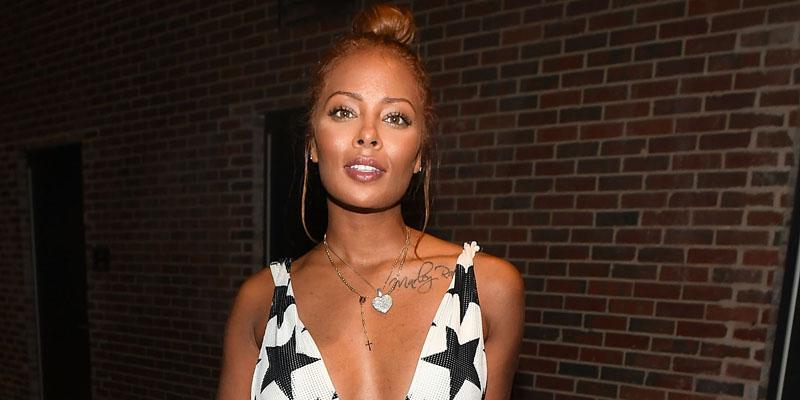 Eva Marcille is expanding her family! The newest cast member of Real Housewives of Atlanta revealed earlier this month that she and boyfriend Michael Sterling are expecting their first child, and she spoke exclusively with OK! about the exciting news while also opening up about her relationship.
Though fans learned about the relationship around two years ago, Eva reveals they actually have been together for three years after meeting at a fundraiser in Atlanta, but waited before going public.
Article continues below advertisement
And it sounds like Michael is definitely the man of her dreams! "I met Michael while I was journeying through single motherhood, and I just kind of got out a very rocky and tumultuous relationship. He was kind of like my knight in shining armor," she told OK! Eva has a four-year-old daughter, Marley Rae, from a previous relationship.
Marley has taken quite a liking to Michael, Eva shared. "He is her favorite parent, which kind of sucks for me, but it's okay," she said jokingly.
Now five months along in her pregnancy, Eva explained how she found out she was pregnant with her second child.
"There were no alarms. I actually felt a little weird, and I didn't know why I felt weird. I didn't want a cocktail, and I'm a cocktail kind of girl. But for some reason my body didn't want it, and I didn't understand what was going on," she admitted. "I just had a physical a few months back, but I wanted to go to the doctor, and I was actually afraid that I had thyroids or something like that. Being in my early 30s, I know it's common at this time, especially for African-American women. So I went in fearing that, and the doctor did an ultrasound and was like, 'congratulations mom — you're 7 ½ weeks pregnant.'"
MORE ON:
celeb pregnancies
Article continues below advertisement
She and Michael are expecting a boy, and her daughter Marley is just as thrilled as they are!
"I actually asked my daughter if she wanted a sibling, and she said, 'you know what mom, maybe a baby brother,'" Eva said. "And I was like, 'oh okay, so we're being specific.' And then when I found out it was actually a boy I was like, 'thank God,' because my daughter has the biggest personality ever. In a room of 10 girls Marley still shines so bright. She is her own person and the life of the party. So for her to get a little brother that's different from her and that she can lead and teach — I'm very excited."
What are your thoughts on Eva's baby news? Let us know in the comments section and be sure to tune into 'The Real Housewives of Atlanta,' which airs Sundays at 8pm ET on Bravo.