NEWS
Evan Rachel Wood Denies Romance with Mickey Rourke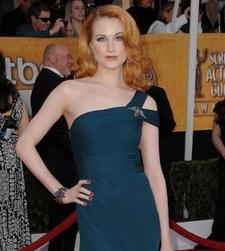 Evan Rachel Wood is once again denying rumors that she's romantically involved with her The Wrestler co-star Mickey Rourke. Especially now that the movie is getting so much Oscar buzz, the actress says she's sick of the focus being taken away from the film and placed on insignificant tabloid reports.
"I'm upset because I feel disrespected by the press and by Mr. Rourke," Evan tells Rolling Stone. "Just because I'm single doesn't mean that you can take advantage of me. It's unfair that the performances might suffer because of all of these distractions."
Article continues below advertisement
Wood, 21, who previously dated rocker Marilyn Manson, says there's absolutely nothing going on with the 52-year-old Rourke.
"He's too old for me. Nothing ever happened and nothing ever will," she affirms.
Hey, no offense Mickey!