NEWS
Evan Ross: "I'm Still a Kid!"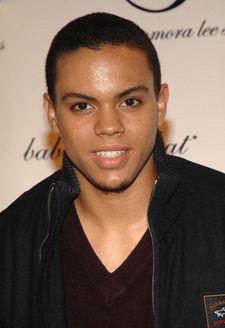 Evan Ross has played an HIV-positive, drug-addicted teen in the movie Life Support, starring Queen Latifah. And he played rapper T.I.'s little brother in ATL. Now, with more than five movies opening in the upcoming year, this 19-year-old is making sure you remember his name. At the premiere of American Gangster we caught up with the budding star, youngest child of superstar crooner Diana Ross, who dished about his famous family, staying out of trouble in young Hollywood and his onscreen romance with Hilary Duff.
Article continues below advertisement
What has your sister, Tracee (Ellis Ross, star of Girlfriends), taught you about acting?
The one thing that she's mainly taught me, because she's such an open actress, she just opens herself up and does what she feels. I'm a lot more laid-back and I keep a lot to myself and she's very out there and open, I think that's the biggest thing.
Young Hollywood is very wild and crazy right now and you're just starting to get a lot of attention. How do you stay grounded and out of trouble?
I enjoy myself and I'm working so much that I can only get as crazy as my time allows me. I still enjoy my time though, but I'm still a kid. I have six films coming up and I'm working nonstop.
Can you name some really quickly?
I just did a film, Linewatch, with Cuba Gooding Jr., which is one of the main reasons why I'm here tonight. I did a film called Life Is Hot in Cracktown, with Lara Flynn Boyle and Kerry Washington; Black Water Transit with Laurence Fishburne and Brittany Snow and I'm doing a film right now where I play Hilary Duff's love interest called Greta. Yeah, a lot of stuff!