NEWS
Eve Plumb Not Paid For 'Brady Bunch' Reruns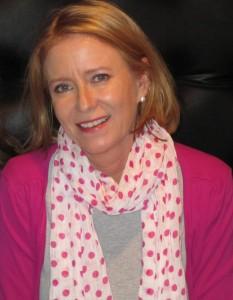 Although children everywhere grew up on a steady diet of The Brady Bunch, Eve Plumb (Jan Brady) isn't the billionaire you might expect her to be.
She can be found onstage in the title role of the off-Broadway play Miss Abigail's Guide to Dating, Mating and Marriage, which takes place at Sofia's Downstairs Theater in NYC. Barry Williams (Greg Brady) has seen her turn as a relationship expert to the stars in the hilarious and interactive show that comes complete with souvenir advice cards.
Article continues below advertisement
I meet the TV icon before the performance to catch up about her past, present and future. The guarded actress, 52, is kind and serious in person, and full of charm onstage.
But the woman who played the middle Brady sister from 1969-1974 always embodies a good spirit, even when asked about her relationship with Maureen McCormick (older sister Marcia Brady) these days. She makes a face and zips her lip, which is a very Brady-like thing to do. I can picture one of the kids on the classic sitcom saying "If you can't say something nice, don't say anything at all."
Eve does say there's no rivalry, however, between the ladies. Also: She doesn't keep up with the Bunch, and she's open to another reunion with the cast based on the timing and situation.
But for all the fame and notoriety associated with The Brady Bunch, Eve is financially unaffected.
"The biggest misconception is that we're all rich from it, but we are not. We have not been paid for reruns of the show for many, many years. We are not making money off of it at all."
Article continues below advertisement
I gasp – I watched The Brady Bunch every day as a kid, and it's still airing. Um, can they fix that?
"I don't think so," she says. "We've tried a couple of times. If they use clips of the show in a movie now, they have to get our permission and pay us, but that's usually very low money, and often we get asked to have clip usage for free. I'm a big proponent of being paid for my work laughs, and since the going thing now is to use clips, to pay the actor, um, I'm going to continue to ask for that. I'm happy to give permission, but sometimes people tell me 'you have to promote it and play on that all the time.' Well, if I do, shouldn't I be paid for it? Shouldn't that be the benefit? Otherwise, I should go make belts in Mexico, right?"
Looking back, Eve reflects on what she'd tell her younger self.
"I've learned that you'll continually make mistakes," she says with a chortle. "There may have been a couple stumbles along the way, but so many times, the wind makes the sapling grow strong. I don't think that you can always avoid adversity, but hopefully you can learn lessons along the way. You will learn from those mistakes and not put your hand in the stove when it's hot."
Article continues below advertisement
But she wouldn't change a thing when it comes to childhood stardom.
"It wasn't difficult for me. It was a good time. The travel was fun. I had good, supportive parents, and I got to learn a craft. I got to learn how to act for television, I got to learn how to memorize lines and how to be a professional person."
She tells me I probably knew ornery kids when asked why child stars get in trouble, saying "anyone can get in trouble," and advises the Justin Biebers and Miley Cyruses of today.
"Don't quit your day job," she says with a chuckle. "Save the money and buy a house. Don't squander what you've got because it won't always last."
Still, she doesn't yearn for her fame enough to take a turn on Dancing With The Stars like TV mom Florence Henderson did.
"It's pretty tough," she reasons. "I don't think I'm a good dancer."
When Eve's not acting, she seeks solace in her artwork.
"I've always painted off and on throughout the years because it's something that you can have complete control over. As an actor, you have to wait for the auditions to come. As an actor, I started doing it to have that control, and I kept up with it, kept teaching myself, kept working on it, and I got to where I like it well enough to show people, and before you knew it, 25 years have passed and I'm in a bunch of galleries."
Article continues below advertisement
She adds, "I call it nonconfrontational art. It's essentially still lifes, oil on canvas. It's of my personality. laughs You know, nice. I focus on still lifes, so small moments from my life. Coffee cups, restaurant scenes, stuff like that. Some interesting arrangement where the light is falling in an interesting way that I want to depict and show to other people."
When she's not acting or painting, Eve enjoys spending time with husband Ken Pace and walking her dog (a rescue - terrier mix) whose name she won't reveal. "Um, you know."
For now, Eve is adjusting as life as a New Yorker (snow!) after a life lived in California.
"This whole journey of coming here to NYC has been very interesting. I decided if I was going to live someplace else, I'd better do it pretty soon because there's not a whole lot of time left where you can just pick up and say 'I'm going to pick up and do something.' I figured Paris was too hard with all that French, and if I was going to do NYC, I should do it while I can still climb subway stairs while I'm carrying a heavy bag. Lo and behold, here I am."
Article continues below advertisement
She adds, "I love New York, and I always have. I've always come here off and on over the years, and I've always wanted to live here, so I'm lucky that my husband is so massively supportive, and decided to make this change with me because it's been pretty big."
And when Miss Abigail wraps, she hopes to stay in NYC for her next acting gig.
But one thing we won't see her do is write a tell-all book.
"There's nothing to tell. laughs And then, I painted a picture of a coffee cup. It's a nice picture, it's a nice painting, but I don't know how interesting the telling of that would be."
Time for the play, which is a rollicking good time. Eve sparkles as Miss Abigail.
Afterwards, a woman wearing a long white coat capped with a furry hood takes me aside when I'm told to wait for Eve in the hallway. Surprise – it's her!
During the play, showgoers are asked to submit their most outrageous dating and mating questions for her to answer. Hm, does that get embarrassing?
"We cull the weird ones, so these are the least weird," Eve says with a giggle. "We're ready for this level of weird, and we're always trying to keep it light and happy, and not delve into anything too serious or strange."
Article continues below advertisement
Um, does she feel badly about making fun of (a thinly veiled) Jennifer Aniston in the play?
"Oh, of course not. I'm sure this is not on her radar at all. She's too busy having her fabulous life. And I thought about that, but people make fun of me all the time, so I'm sure she's used to it."
But she wouldn't want to know if there were celebrities in the audience. "That would make me too nervous."
What has been her biggest lesson in love?
"If you haven't found love yet, keep trying. Miss Abigail says life is too short, and love is too precious. It's worth it."
I tell her she's fabulous, such an icon, one of the most famous people in the world….
"That'll get you $2 and a coffee," she says wryly.
Here's my pic with Eve: