NEWS
Evelyn Lozada Speaks Out About Domestic Violence Incident: "Chad Failed To Take Responsibility For His Actions"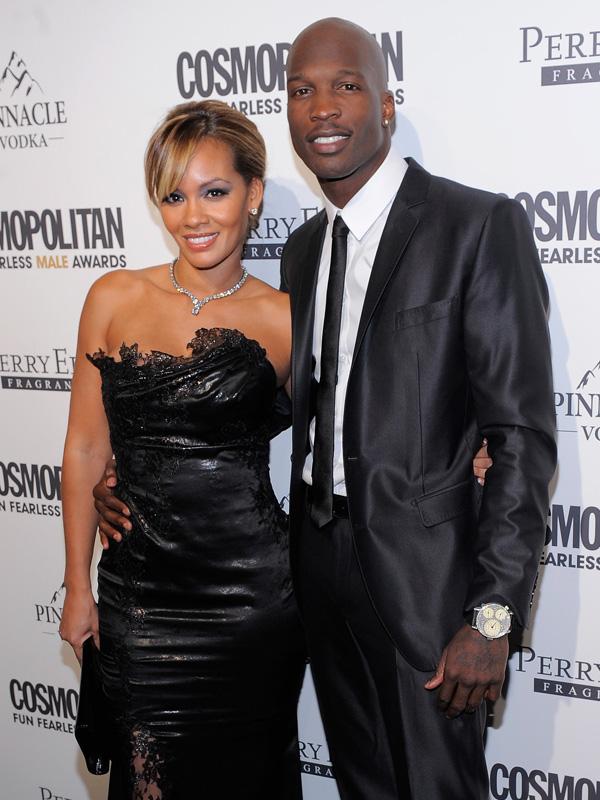 Evelyn Lozada has spoken out for the first time about the alleged domestic violence incident that occurred over the weekend that landed her in the hospital and her new husband Chad Ochocinco in handcuffs.
The Basketball Wives star released a statement to OK! saying it is her wish to help other women by being open about what happened.
Article continues below advertisement
"It is with great sadness and much trepidation that I release this statement addressing the domestic violence incident that happened this past Saturday," she said.
"I am deeply disappointed that Chad has failed to take responsibility for his actions and made false accusations against me, it is my sincere hope that he seeks the help he needs to overcome his troubles.
"Domestic violence is not okay and hopefully my taking a stand will help encourage other women to break their silence as well. I'm grateful to my family, friends and fans for the outpouring of support during this difficult time."
OK! GALLERY: DWTS CAST GEAR UP FOR DANCE PRACTICE
The couple, who only tied the knot on July 4, reportedly got into a huge argument on Saturday after Lozada found a receipt for condoms in his car. Ochocinco is accused of head-butting his reality star wife leaving her with a 3-inch size laceration on her forehead.
The Miami Dolphins has already dropped the football player, who recently changed his name back to Johnson, and the newlywed's VH1 reality show charting their relationship as they prepared for their wedding day has been pulled.
And to add to Lozada's woes, she is also now grieving the loss of her brother-in-law Anthony Ochoa who was the one that walked her down the aisle.
The 43-year-old passed away from cancer complications last night. He was married to Lozada's sister Sylvia and had appeared on Basketball Wives several times over the past two seasons.
We wish you well as you get through this challenging time in your life Evelyn.