NEWS
Ewan McGregor Won't Do Trainspotting Sequel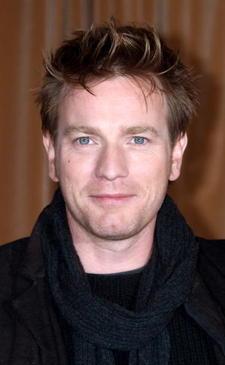 In 1996, a little film about Scottish heroin addicts somehow became a global sensation and catapulted the film's star, Ewan McGregor, to superstardom. And yet, as many fans of Trainspotting continue to push for a big-screen follow-up, the actor continues to turn up his nose at the prospect.
Ewan's main reason for not reprising the role that made him famous is the source material itself. There has been talk of making a film out of Porno, the novel by Trainspotting author Irvine Welsh that picks up where the original left off. Unfortunately, Ewan isn't exactly a fan.
Article continues below advertisement
"I didn't think the book was very good," he explains in a new interview on <a href="http://www.moviefone.com/insidemovies/2009/05/15/ewan-mcgregor-interview/" target="_blank">moviefone.com</a>. "The novel of Trainspotting was quite fantastic, it was beautiful, quite moving and disturbing writing, and then I find that the sequel... it didn't move me as much... He'd written a good sequel to the film as opposed to a sequel to his book."
In Ewan's mind, what it ultimately comes down to is, "the idea of getting the cast together again 10 to 15 years later isn't good enough, you need more than that."
There's also the oft-reported tension between Ewan and Trainspotting director Danny Boyle. The two had been close friends until Danny cast Leonardo DiCaprio in his 2000 film The Beach.
While Ewan admits, "I haven't spoken to Danny for years," he is proud of the director's work on last year's Best Picture winner, Slumdog Millionaire. "I liked Slumdog very much. I thought it was an excellent film, and it was nice to see him getting all those accolades."