NEWS
Exclusive: Alicia Keys Opens Up About Her Son Egypt: "He Really Loves Music A Lot!"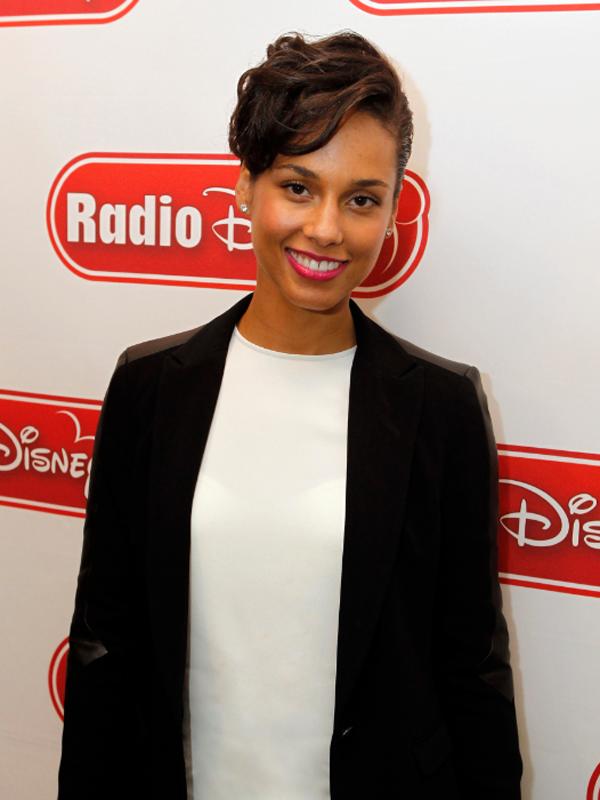 14 time Grammy Award winner Alicia Keys stopped by Radio Disney for a Take Over with Ernie D (their on-air personality) to chat about her new single "Girl on Fire."
While in the studio, the sultry singer talked about her 2-year-old son Egypt and how impressed she is by his musical talents!
OK! GALLERY: KATY PERRY AND ALICIA KEYS PERFORM AT THE CITY OF HOPE GALA AT L.A.'S GEFFEN CONTEMPORARY AT MOCA
"He really loves music a lot. You should see him bang a drum and you should also see him play the piano, he's actually really good." She added, "He even sings little songs while he's doing it, it's very cute."
Article continues below advertisement
She also shared the first time that she noticed his love for music was "kind of early" saying, "He was just drawn to it all the time, always wanted to touch it and play it."
Alicia admitted motherhood has completely changed her perspective and told Ernie D a cute story about how her son loves the moon. She said, "Obviously with Egypt, he loves planes and trains, but he loves the moon. So, at night if he gets the chance to spot the moon, it's like the most incredible thing. And if you think about it, the moon is pretty awesome… so he's right, he's on it."
Alicia was full of adorable stories about her toddler and told a fan who called in this about Egypt:
OK! GALLERY: KATY PERRY, ALICIA KEYS & SALMA HAYAK SPICE UP PARIS FASHION WEEK!
"I do sing Egypt to sleep, and I sing a lot of songs that are on the album. This is the first time that he's experiencing my
music coming out, and he's starting to have his favorites. One of his favorite songs is called "Brand New Me," so I sing him that one
Article continues below advertisement
sometimes. There's another song on it called "Not Even The King" and that one he really loves too. And then when he wants to get up and dance, he loves a song called "New Day," he has a whole dance to it and everything, so it's really cute."
The 31-year-old wasn't the only one to make an appearance at Radio Disney to chat with Ernie D.
Colbie Caillat also stopped by and gave an acoustic performance of "Christmas In The Sand" airing on Radio Disney today at 3pm