NEWS
Exclusive: Bachelor Sean Lowe Opens Up, "My Feelings for Emily Maynard Were Real. I Owed It To Myself To Give Love Another Shot!"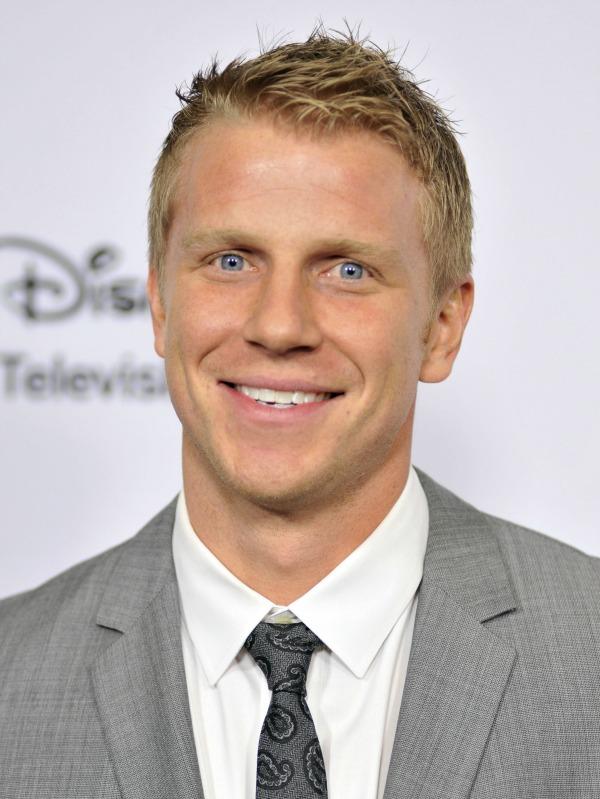 So, I didn't exactly have the most typical Friday night when I found myself at the Bachelor mansion complete with tons of stars of the show from past and present. As I walked in, reigning Bachelor Sean Lowe and original Bachelorette Trista Sutter handed me a rose (of course I accepted) and then I found myself hanging in the ceremony room with the likes of Emily Maynard, Jake Pavelka, Ali Fedotowsky, a very pregnant Molly Mesnick and her husband Jason. Yes, I was in the same house where so many hearts had been broken with many that had broken those hearts. And yes, I got the scoop from them all on what it was like to be back in the mansion and face to face with former flames, some of which they thought they might marry.
Article continues below advertisement
Welcome to Bachelor week here on OK! where every day we'll be bringing you an exclusive interview with the stars of the show, past and present! First up is Sean who we first saw get rejected on The Bachelorette by Emily after making it to her final three suitors. Now getting a second chance to find love as The Bachelor, Sean opened up about his current relationship with Emily and if he thinks a soul mate is waiting for him in the crop of 26 women competing for his heart!
OK!: So, how was your first week of being The Bachelor?
Sean Lowe: Nuts! It's been nuts. I've been to New York and LA doing press non stop. It's been been crazy
OK!: Was it an easy decision to become The Bachelor?
SL: It was a hard decision. When they called initially and asked me, I told them I wasn't sure. I took a week and spoke to family and friends. I thought about it and prayed about it. Ultimately, I realized that my feelings for Emily were very real and I owed it to myself to give love another shot. Crazier things have happened.
Article continues below advertisement
OK!: Do you think you can find love?
SL: I'm really going into this with good intentions and I'm looking for a wife. I'm being introduced to 26 beautiful women. Some are crazy. But some are really smart and well accomplished. I think there is a possibility it could work.
OK!: Did you speak to Emily about coming on the show?
SL: Emily been really sweet and supportive. Before the first episode, she sent me a text that she supported me and was in my corner. It's nice to know she's there for me.
OK!: Did you reach out to any Bachelors of the past for advice?
SL: A lot reached out to me over Twitter for support and to over advice. Jason Mesnick has been there for me and he's a great example of how to conduct yourself.
OK!: What was your strategy going into this?
SL: I went into it with the philosophy that I'm going to be me and treat these girls well and if it works out, that's great. I think I saw four or five girls on the first night that in my head, I was like, 'Okay, they are going to there through the end.' But, what I found was that initial attraction and spark wears off and I was drawn to other women whose personalities are unlike anyone else I ever dates. It's new and it's interesting and the whole time it's like a roller coaster.
Article continues below advertisement
OK!: Do you think you found "the one"?
SL: You know I can't tell you that but I do develop feelings for more than one person. It was so confusing! And hard part of being the bachelor is I don't have anyone to talk to! If I were in Dallas and normal everyday situation I would be talking to my best friends about it but I didn't have that luxury.
OK!: Is there any celebrity you would like to give a rose to?
SL: I've got a crush on Mila Kunis.
Are you rooting for Sean this season on The Bachelor? Comment with your support below or tweet @OKMagazine! And don't forget to come back tomorrow for our exclusive chat with Emily Maynard!