NEWS
Exclusive: Former Bachelorette Emily Maynard Tells OK!, "I'm Taking Love Off My List For a Little While."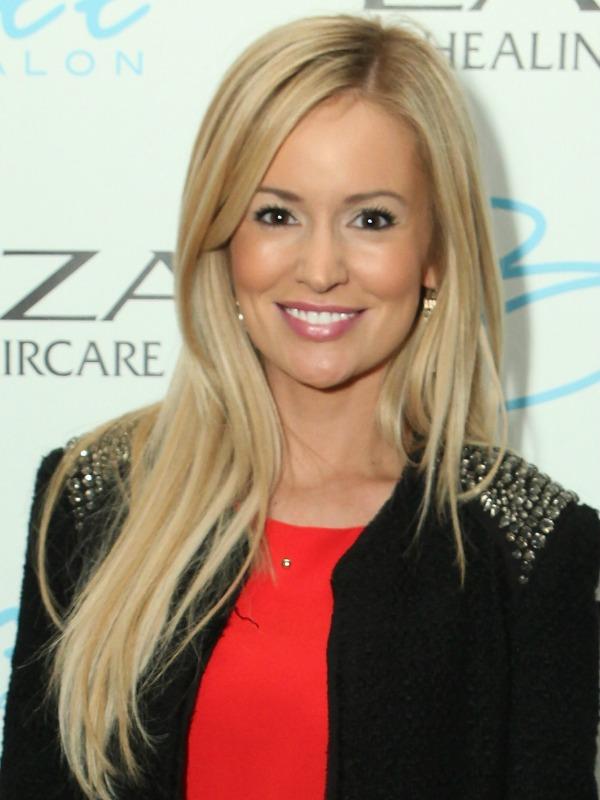 Welcome back to Bachelor Week here on OK! As we told you yesterday in our exclusive interview with reigning Bachelor Sean Lowe, we spent Friday night at the Bachelor Mansion in Agoura Hills, California and mingled with past Bachelor and Bachelorette stars. All week long, we're bringing you our exclusive interviews with them all.
Today we have one of the most famous Bachelorettes—Emily Maynard. She won Brad Womack's heart on The Bachelor though their romance fizzled shortly after. Then Emily signed on as The Bachelorette—even having production of the show moved to her home of North Carolina so she could be close to her daughter. It was there that Emily rejected Sean for a chance at love with Jef Holm . . . but things didn't work out with them either.
Article continues below advertisement
So, is 2013 the year that Emily finally finds love and happiness?
OK!: What is it like being back in this house where it all began for you?
Emily Maynard: I have so many great memories of being here with the girls and Brad. It's bittersweet, I feel like it's summer camp and I'm too old to come back.
OK!: It's the beginning of a new year. Is finding love one of your resolutions?
EM: It is a new year and I always have this big list of resolutions. One of them is get better about texting people back. I'm taking love off of my list for a little while. I've given it my best effort and it's not really working out for me.
OK!: Would you be open to it if it came up unexpectedly?
EM: I'm hoping that fourth time is a charm. . .
OK!: What did you think when you heard that Sean was the new Bachelor?
EM: I think the world of Sean and there is not one human being on this planet that could say one bad thing about him. I don't think there is anyone that could be a better Bachelor.
OK!: Do you have any advice for him?
EM: If I were Sean, I would be the last person to take any advice from. I'm going to let him on his own—I think he's best to not take my advice!
Are you rooting for Emily to find love? Tell us in the comments section or tweet @OKMagazine!