NEWS
Exclusive: Glee's Becca Tobin Shares Her Favorite Holiday Memories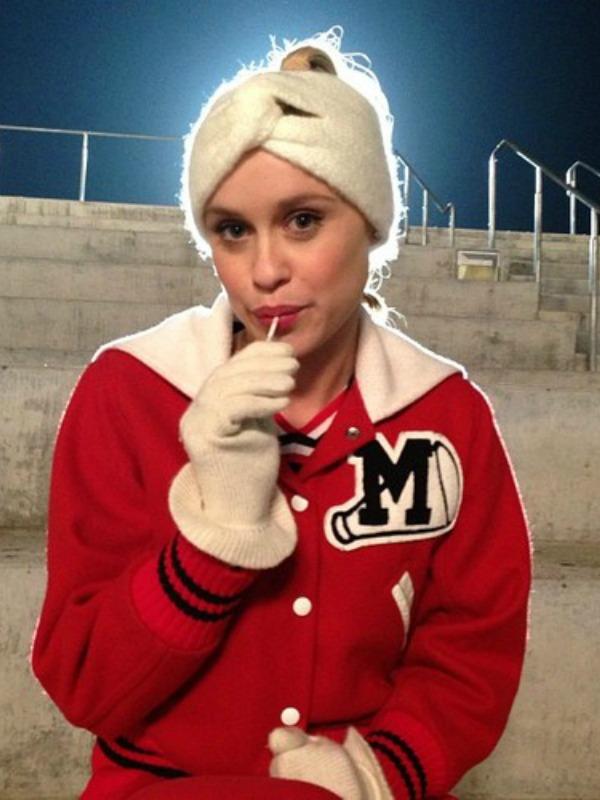 Becca Tobin may play popular, stuck up and conniving Cheerio/New Directions member Kitty Wilde on Glee. But in real life, Becca couldn't be more opposite from her oh-so-manipulative TV alter ego. While Kitty probably deserves a big coal in her stocking just for the way she's treated poor Marley--Becca is all about family, love and happy memories during the holiday season.
She shared just with OK! her favorite holiday memories from her childhood and the best gifts she ever received--plus a special one she gave!
Article continues below advertisement
Becca Tobin's Top Three Holiday Moments
1. "Every year, my sister and I would leave cookies and the book, "The Night Before Christmas," for Santa to sign. Christmas morning was always so exciting because we would wake up to a new message from Santa in our book. It was like getting an autograph from Elvis!"
2. "My father is Jewish, so we always lit the menorah for Hanukkah. One of my favorite memories is my dad saying the Hanukkah blessing in Hebrew."
3. "Every year, my sister and I would have to wait at the top of the stairs on Christmas morning while my dad set the video camera up. We were so impatient and acted like we were being tortured. It makes me laugh every time I think about it!"
Becca Tobin's Top Five Holiday Gift Memories
1. "The best gift I've ever received was seven years ago when my parents bought me my puppy, Sophie!"
2. "My sister and I received the Barbie Dream House from Santa when we were young, and it was like winning the Christmas lottery!"
Article continues below advertisement
3."My favorite gift to buy is every year when I buy matching pajamas for my family to wear on Christmas Eve."
4. "When I was around eight, my parents bought me a karaoke machine. There were a lot of Whitney Houston ballads played on that baby!"
5. "My sister and I were big on making my parents homemade coupon books when we were young. Even though my mom still finds unused coupons around the house for car washes and back massages, in my opinion, she didn't take advantage of an incredible gift!"