NEWS
Exclusive: Jennifer Love Hewitt Reveals Her Beauty Faves and the Song She Can't Get Out of Her Head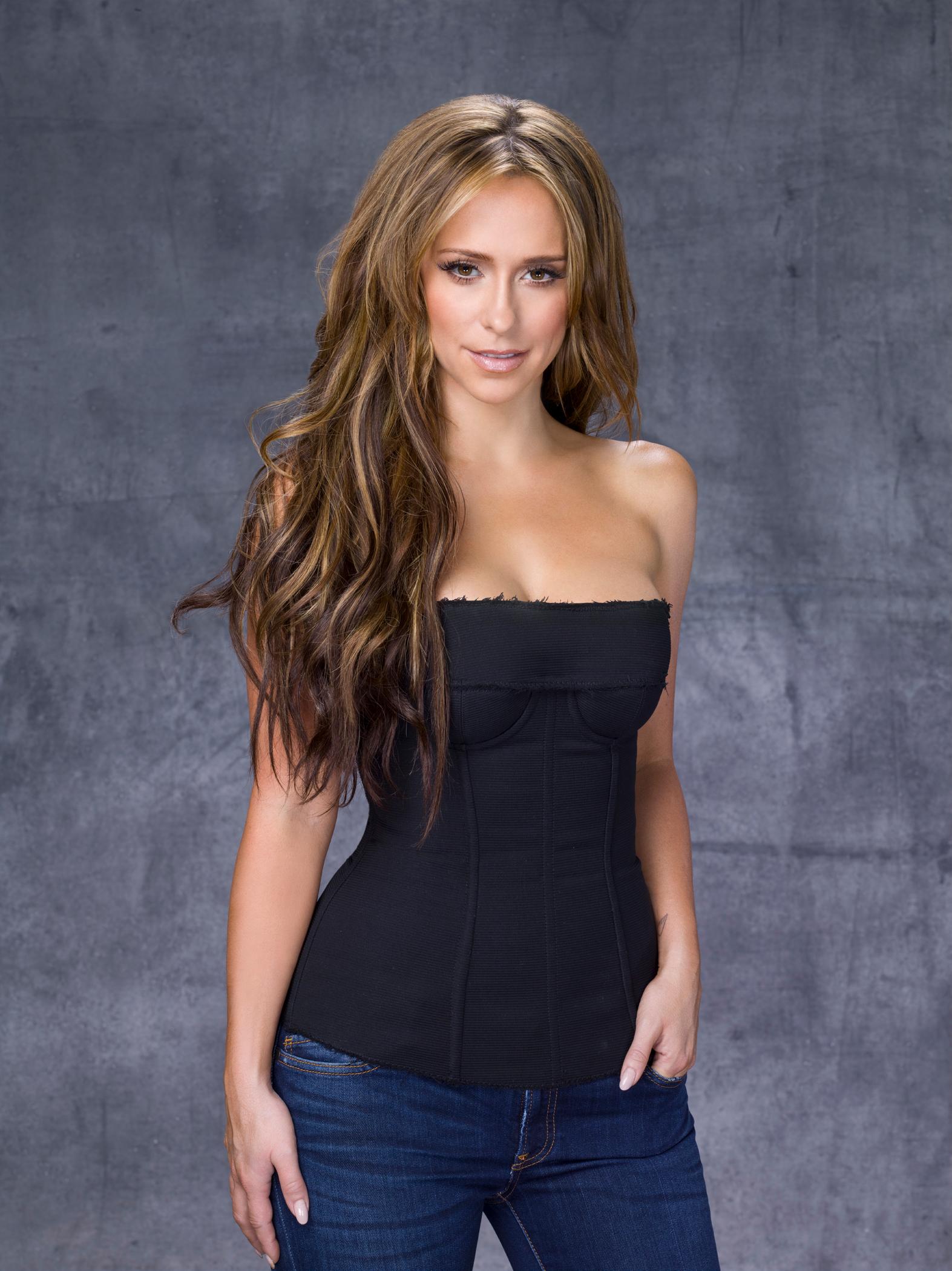 Promoting season two of her sexy Lifetime series The Client List, premiering March 10, Jennifer Love Hewitt sat down with me at LA's adorably retro Mel's Diner on Sunset Boulevard to chat about all of the scandal we can expect from the new episodes. And while I desperately wanted to kick it old school and discuss the injustice of having to use the alias "Robin" on Kids Incorporated while her co-stars were allowed to use their real names (I'm looking at you Stacy "Fergie" Ferguson), other reporters were waiting, so I got right down to business.
Article continues below advertisement
SEE JENNIFER LOVE HEWITT'S NEW SEXY VIDEO FOR HER SHOW 'THE CLIENT LIST'
OK!: The Client List's first season was pretty racy, what can we expect in the months ahead?
Jennifer Love Hewitt: Oh my gosh, okay, as fast as I can: There's a love triangle. A male masseuse working at the spa to give women happy endings. Major intrigue about where the list is, who has it and the lengths that Riley will go to keep it safe. There's stuff going on with my children. Will she stay faithful to her vows and the father of her children even though he completely destroyed her heart last season, or will she go for the guy who has been there for her while it was all falling apart? We'll go back and forth over who she should be with, or will it be either one of them? There will be a new look change for Riley coming up really soon which is sort of fun. Oh, and everybody's sleeping together at the spa! I can't believe I almost left that part out.
OK!: What's it like working on such a sexy show?
JLH: It's fun, it's really fun. It gives us funny things to talk about. There are a lot of jokes on set. It's good. It's all in good fun and we love pushing the envelope for the audience.
GALLERY: JENNIFER LOVE HEWITT MAKES SILLY FACES WHILE CELEBRATING HER 33RD BIRTHDAY
OK!: You look incredible—what are your beauty must-haves?
JLH: Well I'm finding as I get older, I'm going to be 34 next week, that less is more. My twenties were all about buying makeup and not needing moisturizer. And I find my thirties is all about wearing less makeup and more and more moisturizer. I spend more money these days on eye creams and moisturizers than I do on foundations or eye shadows. I'm a big moisturizer, mascara, lip gloss girl.
Article continues below advertisement
OK!: Are you brand specific?
JLH: I love the Bonnie Bell lip glosses from CVS. They taste good and they actually last a really long time. I also love the MAC Lip Glass that's clear and makes your lips look really yummy. I love Diorshow mascara – that's one of my faves. I do love the Elizabeth Arden Eight Hour Cream. And if you add a little water on top it makes you look super dewy.
OK!: What's your workout of choice at the moment?
MORE ON:
Jennifer Love Hewitt
JLH: I try to switch it up a bit. I've found that if every week I do something different it tricks my muscles into not getting used to doing any one thing. I've been doing pilates, I've been doing yoga, I've done just plain old walking. I wear 10 pound weights on my ankles while I'm working just so that as I'm moving during the day I'm constantly building muscle. It's not great for your back but I'm doing it anyway. I do a booty workout thing that I just did for Shape, which was really fun. And I do Zumba. I have DVDs and I dance around like a crazy person in my house.
Article continues below advertisement
JENNIFER LOVE HEWITT REVEALS A CRUSH ON ADAM LEVINE
OK!: The song you recorded for 'The Client List' promo, "I'm a Woman," is fun. What do you like about mixing your love of music with your acting projects?
JLH: I think with the show it's a fun way to promote things and I feel like the Marilyn Monroe movies where it was acting and singing and all of that stuff was a way to express her sexuality. I think it's really fun. Both of the promos for last season and this season were based on dreams I had at night of things I thought would be really cool.We're singing more this season as well and you'll find out that Riley's dream before she became a mother and a wife was to become a singer.
OK!: What song is stuck in your head right now?
JLH: Ohhhh ... (sings), "Shine bright like a diamond." That Rihanna song—I can't get it out of my head. I shine bright like a diamond all day!
What do you think about JLove's racy TV role? Let us know in the comments below, or tweet us @OKMagazine.