NEWS
Exclusive: Kathy Wakile Talks Her Brand-New Dessert Line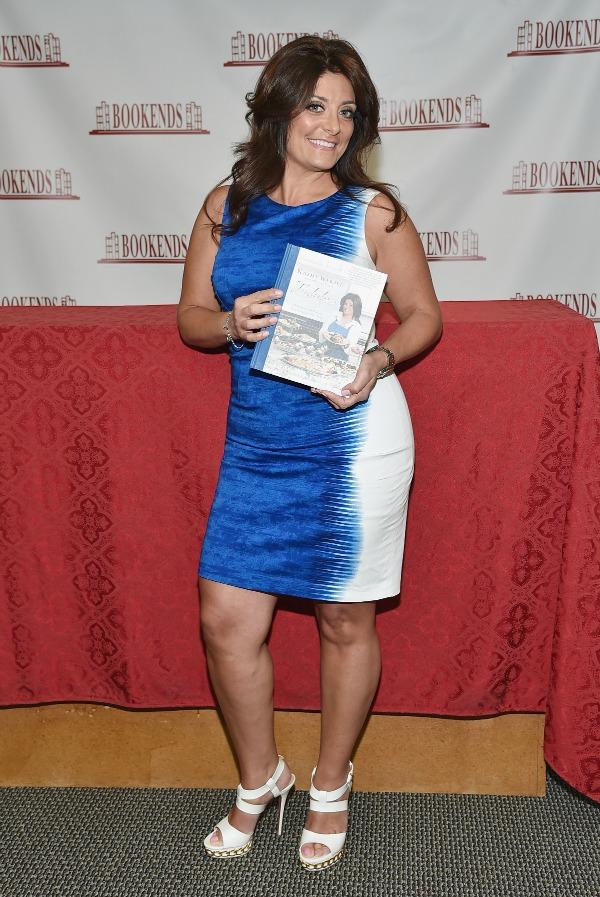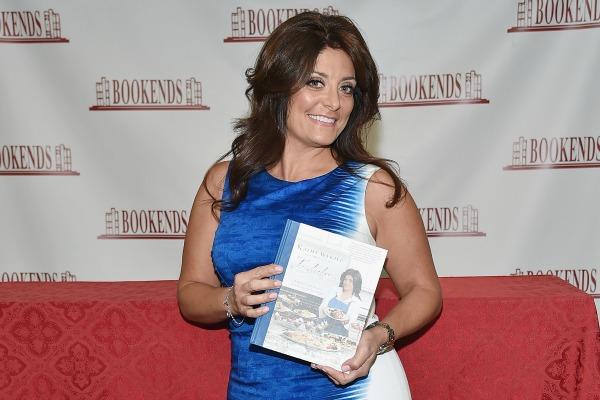 Real Housewives of New Jersey star Kathy Wakile has taken a step back from this season of the show because she's been hard at work at a different project: her cookbook! Indulge: Delicious Little Desserts That Keep Life Real Sweet is out now, and it is packed with over 75 yummy recipes. Kathy spoke to OKMagazine.com about her new book and the other announcements on the way!
PHOTOS: Theresa Giudice's major mansion is up for sale. See the pics here.
Article continues below advertisement
OK!: Tell us about the title, Indulge. Why is that word so important?
Kathy Wakile: Indulge came from a saying on the show. I was talking about how I make desserts, and I'm not one of these little skinny girls. Sometimes I see really skinny girls, and they're not happy. Have a cupcake, honey! Indulge! That's where Indulge came from. Desserts make you happy. I make desserts that are decadent, but they're just small. You don't feel like you deprived yourself.
OK!: Did you develop and test every recipe? It sounds like a lot of work!
KW: It is a lot of work, but when you're doing something you love doing, it's not really work. I did have a lot of fun doing it. The book is sectioned by season, since I cook by season. Like apples in the fall, but instead of just apple pie, I have apple-ricotta zeppoles. And there ares stories, too, like my first taste of Marsala, a typical Kathy and Rosie story. I put a lot of my heart and history in it.
Article continues below advertisement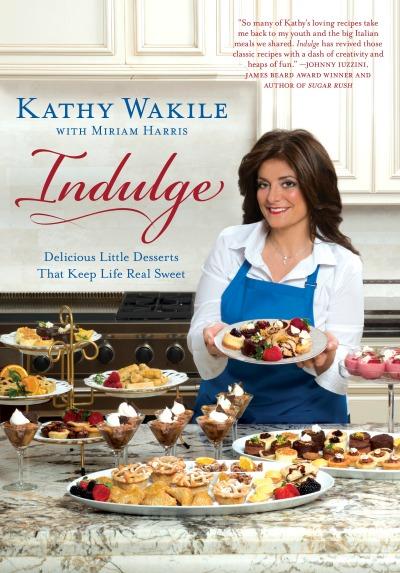 OK!: Did your kids get to taste-test the recipes?
KW: Oh my god, they taste-tested everything. They would have their friends over, and I would keep a sticky note pad on the refrigerator and would say, Okay. If you're going to have anything, it's not just for fun. You have to give me critiques. They had a much more advanced palate than I had growing up! "This needs more sugar." "This is too tart." "The orange peel is a little too bitter." They were great.
OK! News: Find out why Khloe Kardashian and French Montana are on a break.
OK!: What are the favorite desserts of everyone in your immediate family?
KW: Let's see. Joseph loves the chocolate baby cakes, or the nutter butter sandwiches. It's peanut butter cake, peanut butter buttercream, peanuts, and chocolate drizzled all over the top. Victoria loves the strawberry shortcake cream pops. Richie likes whatever I put in front of him, because he loves dessert. He loves the lemon cheesecake. And me, choosing is like choosing my favorite child!
Article continues below advertisement
OK!: How does a person stay in shape when they're writing a dessert cookbook?
KW: It's really, really hard, because you're testing everything. This is an important part of my life. So I took it on like an actor who puts on extra pounds for a role. It's an occupational hazard. Now I'm cutting back, since I'm not testing anymore. I'm back on track, and not eating dessert every single day... or hour!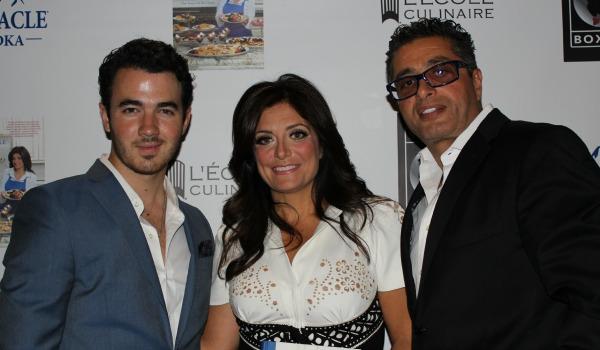 OK!: Do you have any tips for first time bakers?
KW: Everybody wants to be this amazing baker over night. It's a skill, and you need to perfect that skill. I say try something really simple. Then perfect it. Take on something simple, and it gives you a lot more motivation and confidence to try something more challenging the next time.
OK! News: See the gorgeous pics from Ashley Tisdale's wedding.
OK!: What else have you been working on?
KW: I've been busy expanding my dessert line, and I'm also in the process, since the demand has been so great, I have people all over the country and they don't want to do mail order. They keep asking, when are you coming to retail? The way you build a business is with baby steps. We are growing, and we are in the process of rebranding the whole company. A new name, a new logo, and making it retail-ready. The new name is Indulge, by Kathy Wakile! I've also added gourmet coffee flavors, and the flavors are what I have in my desserts. What's a better accompaniment to a great dessert than a great coffee? We have butter rum, chocolate hazelnut, cinnamon crumble, banana foster, and cherry jubilee.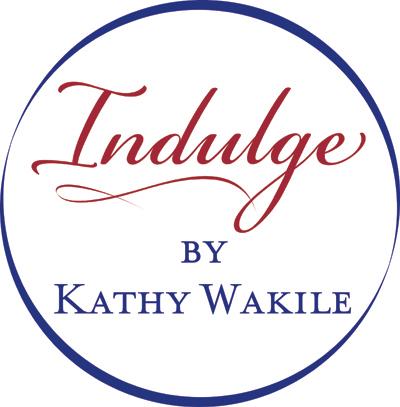 Do you like to bake? What is your favorite kind of dessert? Do you miss Kathy being a regular fixture on Real Housewives of New Jersey? Tell us in the comments below or tweet us @OKMagazine.