NEWS
Exclusive! 'RHOA' Star Phaedra Parks Dishes On Nene's Marriage, The New Housewives And Perfecting Her Donkey Booty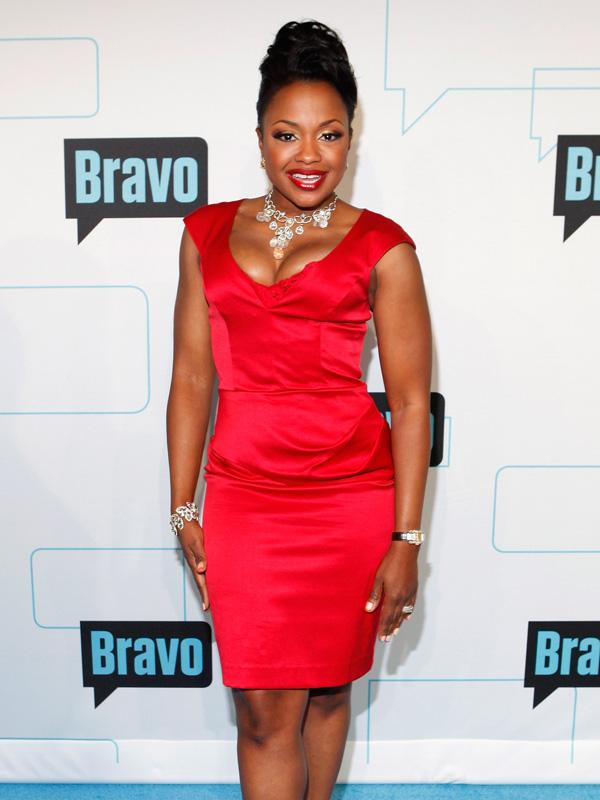 Southern Belle Phaedra Parks is known for her outspoken wit and love of curvy derrieres.
And as Season 3 of The Real Housewives of Atlanta gets into full swing, the entertainment attorney speaks to okmagazine.com exclusively about all the drama that went down on Sunday night's episode.
Do you think Nene and Greg should get back together?
I love marriage, love and family, so I love the thought of them being able to reconnect and rekindle the relationship that they had successfully for fifteen years.
Article continues below advertisement
Are you surprised that Kim has had to move back to her town house after spending so much money on her rental home?
I was shocked and saddened for Kim because I hoped that the move would be successful.
How has the group dynamics changed with the addition of Porsha and Kenya?
Anytime time you add new friends to the circle, there is always going to be shifts and changes. However, I believe the addition has been positive.
Is Porsha a little bit ditzy?
I haven't had the opportunity to spend a lot of time with Porsha, so I do not want to make any sweeping judgments about her personality.
Is there jealousy among the ladies at Nene's success?
I can't speak for the other ladies. However, for myself, I am genuinely happy and excited for her and her success in Hollywood. I wish NeNe the best of luck in all of her endeavors.
Are you surprised by how quickly Kandi's relationship has progressed - do you think they will marry?
Article continues below advertisement
I am not surprised at all. I feel like I have been instrumental in Kandi and Todd's relationship. Todd is a kind individual who is both intelligent and business savvy. Yes, I definitely see marriage in their future.
Who are you closest to on the show?
Kandi Burruss and I have known each other for years. However, being on the show together has afforded us the opportunity to get to know each other much better and become closer friends. Todd, Kandi, Apollo, and I actually double date frequently.
You had a heart to heart with Kenya - what is the connection you've found with Kenya?
Kenya is quite the free spirit and very eccentric. She definitely adds a new dynamic to our show.
Was it rude of Kenya to leave Porsha's charity event the way she did?
Yes
Did Kenya over react to Porsha calling her Miss America?
It's always appropriate for the hostess to do her research on any invited guests. Hence, Porsha should have made sure she addressed Kenya's title appropriately. However, as a guest, you should always be on your best behavior, and Kenya's behavior was definitely less than her best.
Article continues below advertisement
Does your husband help you work out?
Yes. He is a certified personal trainer and nutrition specialist. He actually devised my workout plan after my pregnancy and helped me get slimmer than I was pre-pregnancy within 45 days.
When is your fitness video to help women get donkey booties being released?
The video will be available December 2012. Follow @NidaFitness on twitter and visit www.nidafitness.com for day to day updates, promotional codes, and discount offers.
The Real Housewives of Atlanta airs on Sundays on Bravo at 9/8c.