NEWS
Exclusive: 'RHOC' Star Gretchen Rossi Reveals How Her & Slade Smiley Keep Things Hot!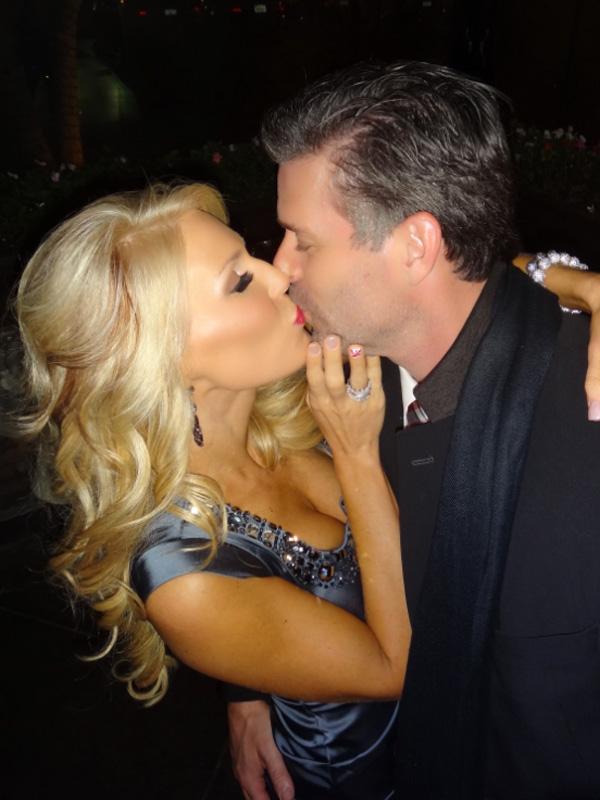 Valentine's Day is right around the corner and usually around this time we see couples act a little more lovey dovey, but for Gretchen Rossi and her boyfriend Slade Smiley, it seems like everyday is V-Day for them, which is sickening sweet!
OK! GALLERY: THE BEST-DRESSED HOUSEWIVES OF 2012!
I exclusively chatted with The Real Housewives of Orange County star and the blond beauty revealed just how she makes things work with her boyfriend of four years.
Article continues below advertisement
She also gave us a clue as to what we'll see happen with her next season and we can't wait!
OK! How are things with you and Slade?
Gretchen Rossi: This is the happiest we've been in the four years since we've had a relationship. Things are really good. Our relationship continues to get better and better. Everyday we find some more that we love about each other and it's just a really blissful relationship.
Article continues below advertisement
OK! Why do you think you two work so well together?
GR: I think we work so well together because we are the male and female version of each other. I also think because we're best friends. Sex is a great part of our relationship, but it's not what makes our relationship. I remember when we first started dating he said to me sex is maybe on hour of the 24 hours you're with that person. If you can't stand to be with that person for the other 23 hours then you're not ever going to have a good relationship no matter how good the sex is. I realized he was so right about that.
OK! GALLERY: BRAVO STARS BETHENNY FRANKEL, NENE LEAKES & MORE COME OUT IN NYC FOR THE NETWORK'S UPFRONTS!
OK! Are you two planning on getting married anytime soon?
GR: We definitely know that we want to be married. When we don't know. We really love each other and we really are happy together. We already feel like we're married. I'm really comfortable with it because it proves how much we do love each other. We're with each other because we want to be together not because we have a piece of paper.
Article continues below advertisement
OK! The last time we spoke you said you and Slade were trying to have a baby so will you get married before that happens?
GR: That is definitely a hot topic this season on the show.
OK! GALLERY: 'THE REAL HOUSEWIVES OF BEVERLY HILLS' DAZZLE AT THE SEASON THREE PREMIERE PARTY
OK! How do you and Slade keep things hot in the bedroom?
GR: I think that with everything in life, you go through stages. Slade and I have never had issues with our sex life at all, but the seasons are what's happening in your life. I think there are times we can't get enough of each other and we just want to be together all day long and then where are other times life is hard. I think at the end of the day how we keep it alive is we allow each other to be in that moment. It's not pressure for us and that's what is so great. It's not like Slade says he needs to have sex with me every single day or there's not a quota I have to meet. I think that's what keeps it fresh for us—there is no pressure. We just love each other. It's just easy.
In addition to Gretchen being a reality star, she has her own cosmetic line and she created a special basket for Valentines' Day so check out her site here.
"We combined wine with some of my beauty products. I custom designed a makeup bag specifically for this basket that we're doing. I have my favorite makeup items in the basket and you can do a basket with wine or without. If you order by Feb 11 we can get it to you for Valentines, but that's just for the United States."