NEWS
Exclusive! 'Shahs Of Sunset' Star Reza Farahan Reveals Juicy Details Of Season 2 PLUS First Look Video Of All The Drama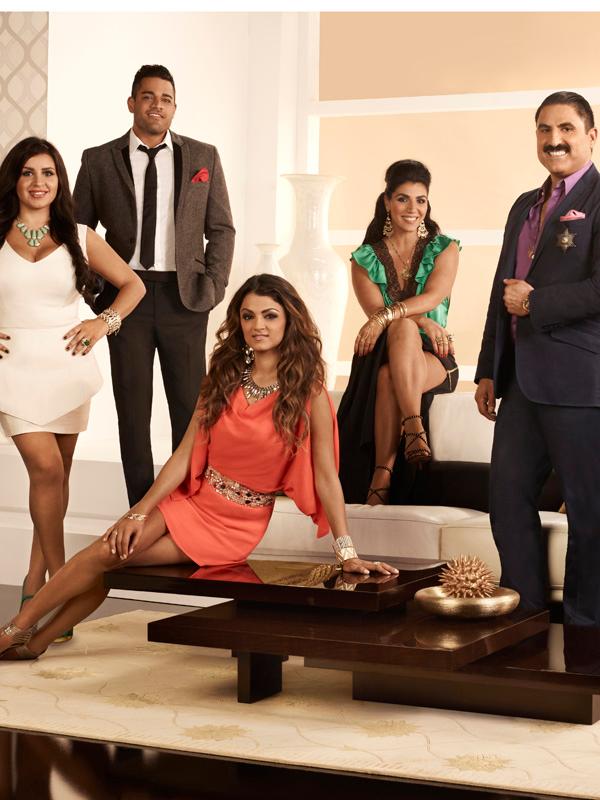 With their super-extravagant lifestyles, family drama and crazy romances, the stars of Shahs of Sunset exploded onto our screens last year.
And in Season 2, which premieres on December 2, Reza, GG, MJ, Asa and Mike are back for even more bitch-fights and okmagazine.com has an exclusive first look at all of the action set to unfold in the video you can watch below.
Reza is in the middle of what he calls a "gaylife crisis" while MJ is ready to settle down but her partying lifestyle may have caught up with her.
Article continues below advertisement
Meanwhile, Persian princess GG's fiery temper does her no favors as she gets ready to work for the first time in her life - she's 30! And Asa is in the middle of major money troubles in her bid to make it big as a singer.
Reza Farahan opened to okmagazine.com exclusively about what fans can expect from the new season and the latest on his love life…
How would you describe Season 2 of Shahs of Sunset?
A juicy, fun-filled season with lots of surprises, love, conflict, growth and a beautiful new Shah.
How do you feel about the backlash after the last season aired saying the show portrayed a negative stereotype of Persian-Americans?
People didn't really have anything negative to say about me. My goal was to change the homophobic stereotypes in my community. The show as a whole is meant for entertainment, it's not a documentary about Persian Americans. The ones that were offended should change the channel.
MORE ON:
Shahs of Sunset cast
Article continues below advertisement
Is Season 2 going to try and change that?
This is a reality show, we're going to act and show what's really happening in our lives. I'll leave it to the audience to decide, but I was just being myself and that's what everyone wants.
How's everything going with your boyfriend?
He's actually not officially my boyfriend yet, but I'll let you watch and see what transpires, you'll be surprised!
Do you think the show will help other gay Persian-Americans to be more open about their sexuality?
It definitely already has. The best part of participating on this show has been all of the feedback from other gay Persian-Americans.
Are you any closer to starting a family and having that white picket fence happy ending that you always talk about?
What's that saying? "Believe and you shall achieve?" I'm definitely starting to believe in the possibility.
Why do you have such a resentment towards your grandmother?
Things came to pinnacle in Season 1 and in Season 2, you'll see me turning a chapter.
Shahs of Sunset premieres on Bravo on December 2 at 10/9c.