NEWS
Exclusive! Snooki Talks Shopping and Her New Jewelry Line: "I Am a Bargain Shopper and Always Will Be"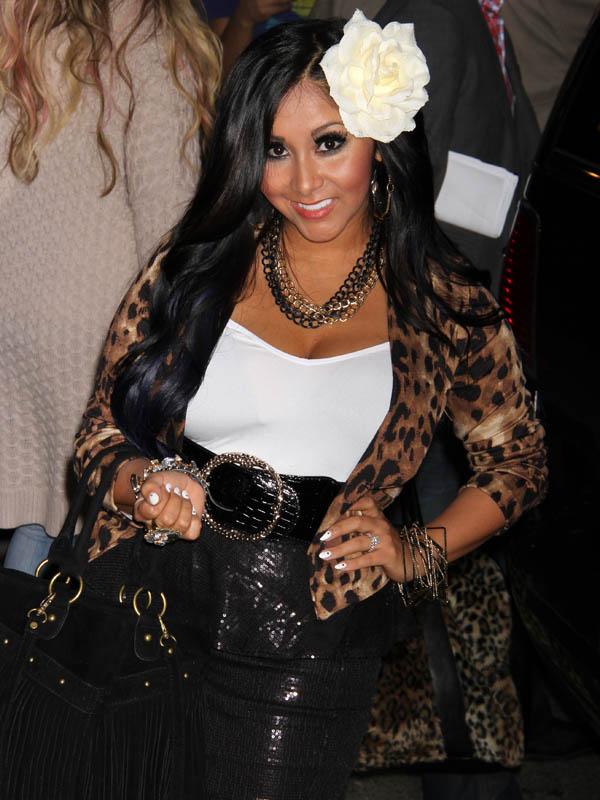 Article continues below advertisement
Snooki exclusively told okmagazine.com that she created the line to be affordable to everyone.
"I refuse to have any of my products pricey. I am a bargain shopper and always will be and I know how frustrating it is to see things that you love but just cant afford them. I was that college student that had $20 to my name each week," she said. "I wanted my jewelry to be very affordable so everyone can rock my pieces. I am not high maintenance what so ever, and neither is my brand. Affordable and fabulous looking! You cant beat that."
OK! GALLERY: SNOOKI AND JWOWW SHOP UP A STORM AS THEY BEGIN FILMIMG JERSEY SHORE SPIN-OFF IN JERSEY CITY
While the reality star is known for her unique sense of style and super high heels shoes, she explained why she decided to design a jewelry collection instead of a clothing line.
"I am in the process of trying to do everything and it just so happens that my jewelry line came first. Along with being obsessed with shoes and clothes, I'm also madly in love with jewelry. Accessories are essential to every outfit and I'm so excited to launch my line!"
Article continues below advertisement
So where did the former Jersey Shore cast member come up with the idea for her pieces?
OK! GALLERY: SNOOKI ATTENDS A PRESS CONFERENCE TO ANNOUNCE TEAM SNOOKI
She tells us, they are "Very simple, make pieces that I love to wear. I love stars and studs, fringe, gold & black pieces, and bracelets! Every single piece in my line are things that I rock on a daily basis. I have 4 categories in my line: Wild nights, Daily Glam, Stars & Studs and Top it off. My fav. pieces come from the Daily glam wear! They are mostly all golds and are just so classic and sexy at the same time."
In addition to her jewelry and hair line, which you can buy starting today, Snooki is also a New York Times bestselling author of A Shore Thing, Confessions of a Guidette and Gorilla Beach and she is gearing up for the second season of Snooki & JWoww which chronicles her pregnancy, engagement and her friendship with Jenni "JWOWW."
RELATED NEWS:
OK! COVER: 'JERSEY SHORE' STARS SNOOKI AND JIONNI LAVALLE: AT HOME WITH BABY LORENZO!