NEWS
Exclusive: Supermodel and 'The Face' Mentor Naomi Campbell Tells OK! Which Is Scarier—The Runway or Reality TV!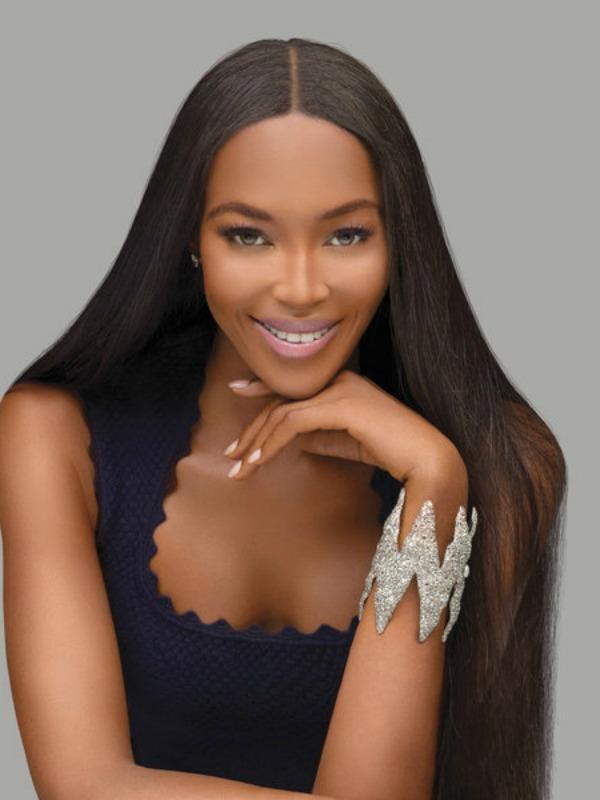 If your dream is to model, then you might as well learn from the very best in the business. And 12 aspiring super models get the chance of a lifetime on Oxygen's new reality competition The Face (hosted by Nigel Barker, formerly of America's Next Top Model). Instead of going up against a panel of judges each week, the girls are broken up into three teams and mentored by three of the biggest names in the industry—Karolina Kurkova, Coco Rocha and the one and only Naomi Campbell. Yes, Naomi Campbell. At stake for the girls is a contract as the face of Ulta cosmetics but for Naomi, this show is way more personal. It's about showing the world why she's earned her spot as one of the most famous faces on the runway and why it's important to her to find the next face that will be as memorable as hers!
Article continues below advertisement
OK!: Did you have any hesitations about coming on reality TV?
Naomi Campbell: I've been approached by reality TV shows in the past, but I never felt like they were right for me. I'm a private person, so I wasn't interested in appearing in a reality TV show about my personal life. When I was approached about The Face, I was interested in the show because it offered me the opportunity to be a mentor. The show has allowed me to take everything I've learned during my 26-year career and share it with aspiring models, and help them launch their careers. I have really enjoyed the whole experience!
OK!: What were you looking for on Team Naomi?
NC: I was looking for drive, passion, thick skin, being able to change, and a willingness to follow direction. All of those elements were really important to me. I was happy to find all of these qualities in Team Naomi! They were amazing girls.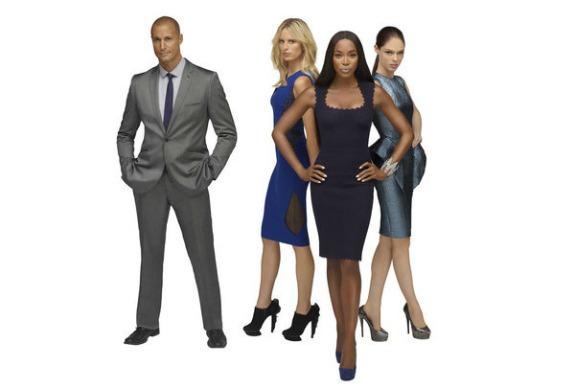 OK!: What surprised you the most about the girls?
NC: I was pleasantly surprised by the drive that all of the girls on Team Naomi possessed. They are all committed to becoming successful models and were willing to really listen to all of the feedback I gave them. I know that these qualities will take them far in life!
Article continues below advertisement
OK!: When you were coming up through the ranks—did you have a mentor?
NC: I didn't really have a mentor in the fashion industry when I was coming through the ranks, I wish I had though. That's why The Face is such a great opportunity for aspiring models, because they get to learn from Karolina, Coco and I. When I was growing up, I learned many life lessons from my mother and my aunts. They taught me that it's all about drive. Perseverance is something I understood from my mom at an early age, and she taught me how important it is to commit yourself to something 110%. These are lessons that I took with me through my career as a model.
OK!: Is being on reality TV scarier than the runway?
NC: Being on TV is hard work. We worked long hours and continued to work even when the cameras stopped rolling. As an executive producer of The Face, I was constantly on the phone with colleagues and contacts in the industry to get them involved on the show. It was a lot of hard work.
OK!: Do you watch any reality TV?
NC: I do love watching reality TV—the Real Housewives are my favorite. I watch all of them!
The Face premieres on Tuesday, February 12th at 9 p.m. ET on Oxygen! Why are you psyched to watch? Tell us in the comments section below or tweet @OKMagazine!