NEWS
Experts Call Off Quest for Jessica Simpson's Dog Daisy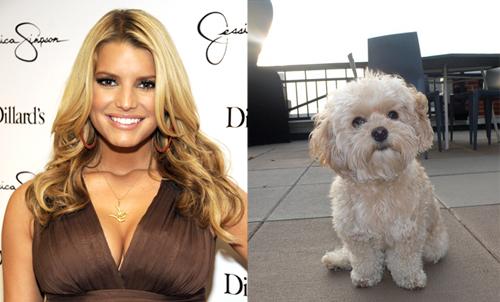 The search for Jessica Simpson's beloved dog Daisy has taken another sad turn, as TMZ says the group of experts she hired to find her pup are officially calling off their search.
Jessica turned to FindToto.com after her own efforts to find Daisy -- who was snatched by a coyote in front of Jess' very eyes -- failed her.
TMZ cites sources who say Jessica and the FindToto.com people have "exhausted every possible resource" to find the Malti Poo -- even using tracking dogs, scouring neighborhoods, putting up posters, power-dialing neighbors everything else to find a clue, but came up emptyhanded.
Article continues below advertisement
Jess is clinging to her love for Daisy, posting on her Twitter: "Still holding out hope despite the assh***s that say is it a dumb thing to do. Daisy is my baby...why would I stop searching? I'm a mom."