NEWS
Eyewitness to Prince Harry's Wild Vegas Evening Speaks Out: "He Was Trying to Get Everybody Naked"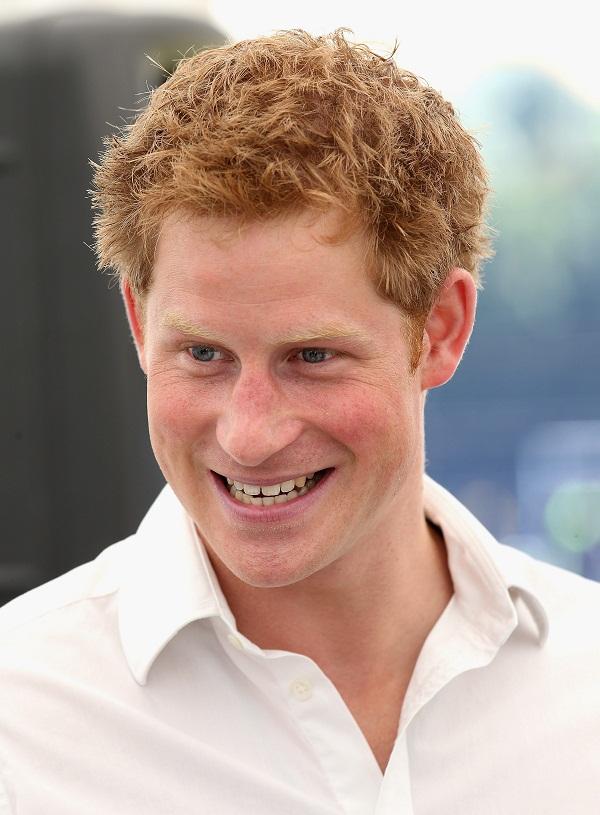 A woman named Carrie Reichert was at the same party as Prince Harry on the night of his much-discussed strip billiards game, and has given The Daily Mirror details about a portion of the evening's events.
Carrie said she was one of about ten ladies approached by Prince Harry's entourage at the Encore Hotel and taken up to his VIP suite.
"Harry was already undressed," Carrie stated. "It was just crazy. He looked actually delirious. There was a pool table and he was playing air guitar with pool sticks."
Article continues below advertisement
OK! GALLERY: PRINCE HARRY LOOKS A LITTLE WEARY AFTER A NIGHT OUT IN LONDON
Naked Harry would also "randomly" walk up to girls and hug them, according to Carrie. "It was funny," she said.
Carrie admitted that some of the girls were naked also, but "it was not like an orgy going on. It was just sexy naked. It was like, almost a game. He was trying to get everybody to get naked," she said. "That was the whole point of him being naked.
Good of Harry to lead by example.
Carrie said that although she did not see the infamous strip billiards game, she did see the girl that Harry is embracing from behind in photographs. She described the girl, who has not been identified, as "shy and timid" and Harry as "overbearing a little bit."
OK! GALLERY: PRINCE HARRY VISITS ROYAL AIRFORCE BASE AND CHATS WITH TROOPS
At some point during the evening, Carrie introduced herself to the Prince, and told him she was born in England when her father, a member of the U.S. Army, was stationed there.
Article continues below advertisement
"Right away he was like, 'Oh my gosh, that's amazing! I can't believe you're here in Vegas, we could be related!'" she said.
And then the two had a "drunken fumble" in his suite. We guess neither was worried they might be related.
"He was a gentleman, but he was so wasted. The alcohol affected him. I was there for 15 to 20 minutes," Carrie recalled. "We kissed, he was naked at the time, and pretty open. It wasn't romantic, just fun." The two then "nonchalantly returned to the party and kept drinking."
Harry is expected to make his first public appearance post-scandal on September 3, at the WellChild Awards in London.