NEWS
Faking It: Gregg Sulkin Reveals Why Liam Has a Chip On His Shoulder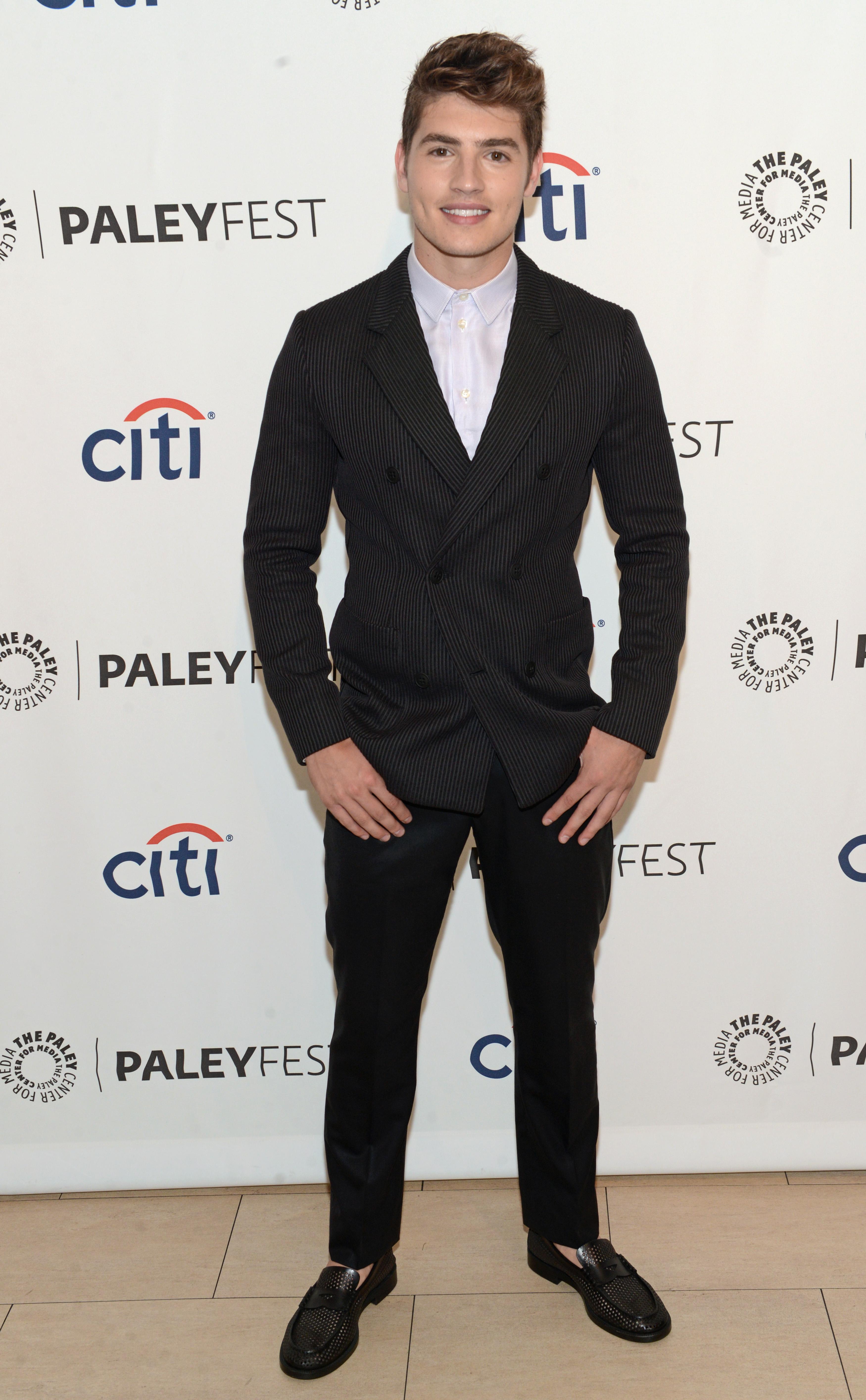 Faking It returns for its second season on Tuesday, September 23 and Liam and Amy have some serious 'splaining to do. Last season's big cliffhanger left the unlikely twosome in a rather intimate tangle and now they have to decide if they can keep their secret from Karma or come clean. Gregg Sulkin weighs in on whether or not he thinks they should be honest and why we're going to see a darker side of Liam this season.
Article continues below advertisement
OK! News: Check Out a Photo of Debby Ryan's Jessie Wedding Gown
OK!: If you were in Liam and Amy's situation in real life, would you want to come clean to Karma right away?
Gregg Sulkin: I wouldn't be in this situation in real life! Hopefully my mom raised me well enough not to do that. I think from Liam's point of view the best thing to do is to come forward. However when you're in that situation and that close to the conflict sometimes you try to avoid it. You're going to see that throughout season two—Liam trying to dodge as much conflict as possible. You can only dodge so far and you can only hide things so deep and eventually they're going to come to the surface.
OK!: Do you think there could still be a future for Liam and Karma, even if she finds out what happened with Amy?
GS: Yeah, I hope so. Especially in high school teenagers make mistakes and at this time Karma doesn't know what happened. Whether that comes out is another story but obviously Liam still has massive feelings for Karma.
OK! News: Get the Details on Jennifer Lawrence and Chris Martin's Very Public Date
Article continues below advertisement
OK!: What other story lines can we look forward to for Liam?
GS: Obviously there's a lot of tension now between Liam and Amy so you're going to see their characters brought together because of what happened, and then you're going to see Liam's dysfunctional family come to the screen. That's going to be very interesting because for me, as an actor, you want to have fun and go to those places that sometimes in comedies you don't get to go to. You're going to see how Liam deals with his family. You're going to meet them a lot more, especially in episode 204 when you're really going to find out the truth about how he was raised and who his parents really are and why he has a chip on his shoulder.
OK!: Was there anything that really surprised you about his family?
GS: Well, if I told you it would ruin the storyline but I've known since season one that they were going toward that direction and I don't want to say. But I was surprised by how dysfunctional his family really is. I knew I had made up my own story as an actor but until it comes to the page you don't know for sure. Now I know it's pretty complicated.
Article continues below advertisement
OK! News: Fall 2014 TV Pilots in Five Words or Less
OK!: Is this situation in a way going to bring Liam and Amy closer together because they are sharing this huge secret?
GS: Well they were never that close in the first place so I think the secret is going to draw them together. I think that's what secrets do, I think that's what drama does. I don't think either of them want to be that close to each other but I think it does bring them closer together.
Faking It airs Tuesday, September 23 at 1030/930c on MTV.
If you were Liam and Amy, would you tell Karma the truth? Tell us in the comments or tweet @OKMagazine.