NEWS
Fall Entertaining Ideas From Celeb Chef Nate Appleman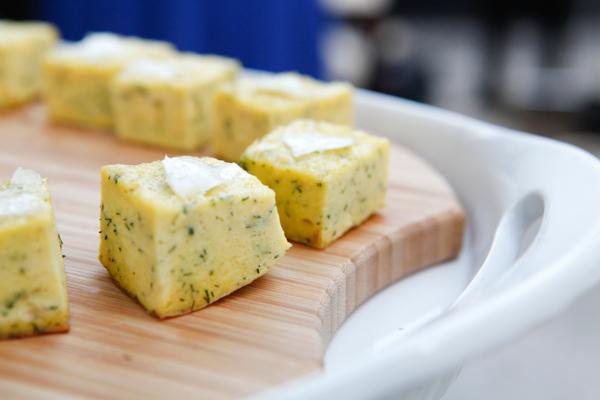 Nate Appleman is a big deal in the foodie world right now. The Culinary Institute of America graduate received the James Beard Foundation Rising Star Chef Award in 2009, appeared on Food Network's The Next Iron Chef in 2011 and returned for a second season in 2012, currently runs Chipotle's test kitchen, and he's recognized as one of few pizzaiolos by the Verace Pizza Napoletena Association.
Article continues below advertisement
We caught up with the "It" chef who has cooked for tons of celebs throughout his career to pick his brain on the ingredients one should always have on hand and the dishes he's currently loving. See what he has to say below!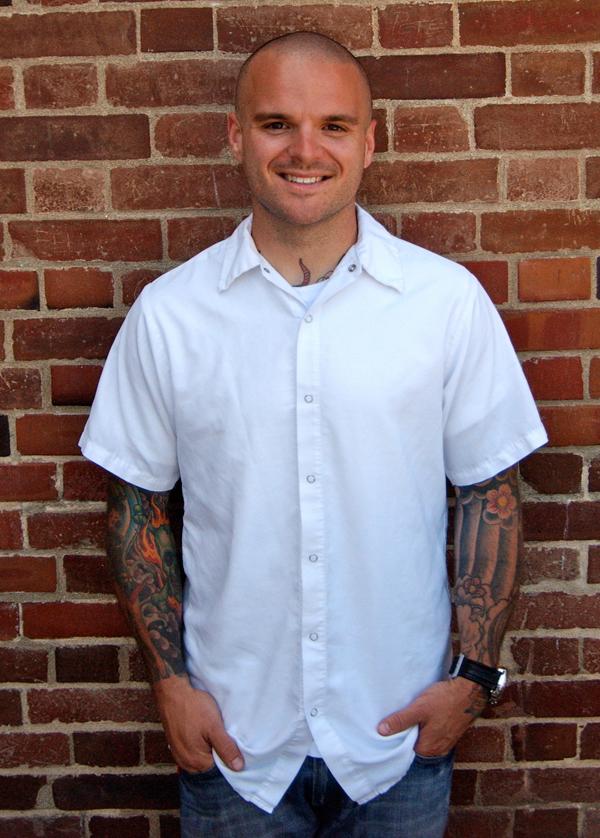 OK!: What do you love serving for fall?
Nate Appleman: Roasted chicken with salt roasted sweet potatoes and braised kale. Super simple and comforting on a chilly day. Two of my go-tos that are a perfect way to start a dinner party are baked ricotta with compote and frittata with roasted garlic.
OK!: Which ingredients should always be in your fridge and cabinet?
NA: Olive oil, walnuts, pomegranate syrup, mustard, yogurt and a stinky and creamy cheese.
OK!: What's your favorite way to serve your dishes?
NA: I suggest family style. It's the best way to get everyone eating and talking together, which is way more important than what is actually being served. CorningWare—its super versatile and can go from oven-to-table without switching dishes. The CorningWare French White Platter with Bamboo Insert is great for serving appetizers.
Article continues below advertisement
OK!: What's the best piece of advice you've ever been given in the kitchen?
NA: Keep my eyes and ears open, mouth shut and keep it simple.
OK!: What do you make yourself when you want comfort food?
NA: Besides the roasted chicken from above, avocado toast with eggs and sesame seeds.
OK!: What are some fall entertaining ideas for a dinner party?
NA: Bring the outdoors indoors—leaves, pumpkins, camp fire, etc. Base a dinner party around those elements.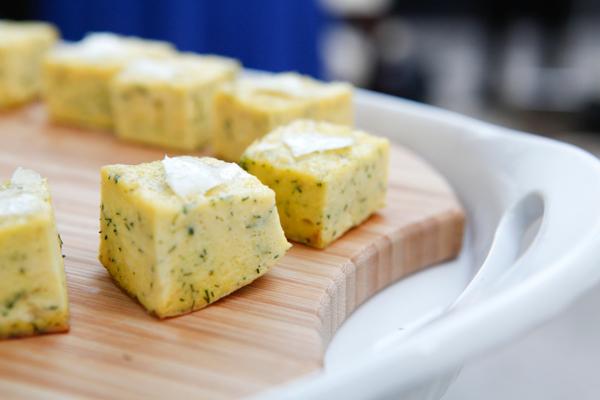 Frittata with Roasted Garlic, Dill, Parmagiano Reggiano and Salami Recipe
Ingredients:
4 Extra-large eggs
2 Tbsp heavy cream
½ Cup grated Parmigiano Reggiano
1 head of garlic (roasted and removed from skin)
1 tbsp fresh dill (chopped)
Thinly sliced salami (optional)
Extra virgin olive oil
Salt
Tooth picks
Directions
Roasted Garlic:
Preheat the oven to 375 degrees.
In the 7.7 oz CorningWare mini baking dish with a lid, place 1 head of garlic with the root end trimmed completely off and drizzle with olive oil and cover with a lid.
Bake for 30 minutes until the garlic is soft and tender and slightly brown. When cool enough to handle, squeeze out the garlic from the skin with the back of a knife. Discard the skin and reserve the garlic.
Frittata:
In a bowl, mix the eggs, cream, roasted garlic, Parmigiano, dill and salt (to taste) and mix with a fork until well incorporated.
Place in the 20 oz CorningWare baking dish and place in the oven and cook for approx. 14-15 minutes until the top is nicely brown and all the egg is set. Remove and let cool slightly.
To Serve:
Remove the frittata from the 20 oz CorningWare baking dish and cut into 1x1 inch pieces and place a folded thinly sliced piece of salami on the tooth pick and also the frittata.
What do you think of Nate's frittata recipe? Will you try it this fall? What's your favorite serveware for dinner or brunch parties? Comment below or tweet us @OKMagazine.